dr. Tong Yang (MD)
CRIG member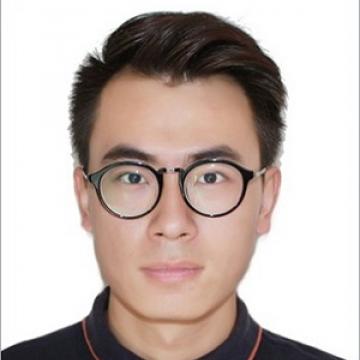 Doctoral fellow - Faculty of Medicine and Health Sciences (UGent)
Urologist - Department of Urology (UZ Gent)
Oncology researcher - Lab of Experimental Cancer Research (UGent)
Principal investigator: prof. Nicolaas Lumen (MD, PhD)
 
Research focus
For clinical use in the disease, we seek out novel diagnostic tools and cutting-edge prostate cancer therapies. To assist physicians in making clinical decisions and to aid in the better diagnosis and treatment of patients.
 
Key publications
Development and validation of prognostic nomograms and a web-based survival rate calculator for sarcomatoid renal cell carcinoma. Transl Androl Urol. 2021 Feb;10(2):754-764. doi: 10.21037/tau-20-1192.

Metastatic renal cell carcinoma patients of T4 stage who are in status of N1 stage or older than 76 years cannot benefit from cytoreductive nephrectomy. BMC Cancer. 2020 Sep 3;20(1):844. doi: 10.1186/s12885-020-07351-w.

A Population Study to Identify Candidates for Cytoreductive Nephrectomy in Patients with Metastatic Sarcomatoid Renal Cell Carcinoma from the Surveillance, Epidemiology, and End Results (SEER) Database. Med Sci Monit. 2020 Jun 9;26:e921297. doi: 10.12659/MSM.921297.

Propensity-score matched comparison of partial versus radical nephrectomy for T1N0M0 sarcomatoid renal cell carcinoma. Transl Androl Urol. 2020 Apr;9(2):250-257. doi: 10.21037/tau.2020.02.19.


 
Contact & links
Lab address: uro-oncology, department of urology, UZ Gent (entrance 71, route 730)
Tong Yang is interested to receive invitations for presentations or talks