dr. Suzanne Vanhauwaert (PhD)
CRIG member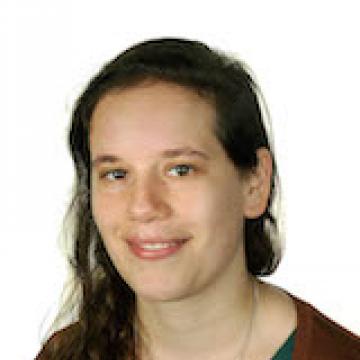 post-doctoral fellow - Lab for paediatric oncogenomics, Center for Medical Genetics (Faculty of Medicine and Health Sciences, UGent)
(PI: prof. Kathleen Claes)
 
Research focus
Within the Claes lab and MDG we use next generation sequencing in a clinical setting. In the hereditary setting, NGS and MLPA are used to identify those patients who have a germline pathogenic variant in a cancer predisposing gene and are as such high risk for the development of cancer. Within MDG,NGS is used for the detection of SNVs, indels, CNVs and fusions in DNA/RNA of tumour tissue, blood or bone marrow samples of cancer patients. The presence of certain genetic defects can help to predict therapy response, can guide the diagnosis and/or can fine tune the prognosis of cancer patients with solid tumors or hematological malignancies. 
Even though my main focus is now in diagnostics, I'm still involved in the research team of prof. dr. Frank Speleman where I give advice in the zebrafish modelling experiments. 
 
Biography
I obtained my master in Biochemistry and Biotechnology in June 2011 at the KU Leuven where I was also awarded with a prize of the PDL Leuven for being the best master student in biochemistry and biotechnology for the academic year 2010-2011. After obtaining my master degree, I immediately started with a PhD in the lab of Professor Speleman where I mainly focused on the use of zebrafish as a model for Neuroblastoma and T-ALL (T-cell acute lymphoblastic Leukemia). During my PhD I also spent 10 months in the lab of A. Thomas Look (Dana Farber Cancer Institute, Harvard Medical School, Boston, USA) where I was further trained in the use of zebrafish as a model for cancer.
In May 2017 I obtained my PhD degree, and immediately after that I continued my research as a Post-doc in the Speleman lab. Since January 2021, I switched gears and became assisted lab supervisor within MDG and the lab of hereditary cancers (supervised by prof. dr. Kathleen Claes). 
 
Contact & links
address: Center for Medical Genetics, MRB-UZ, Corneel Heymanslaan 10, 9000 Gent