dr. Ruben Van Paemel (MD, PhD)
CRIG member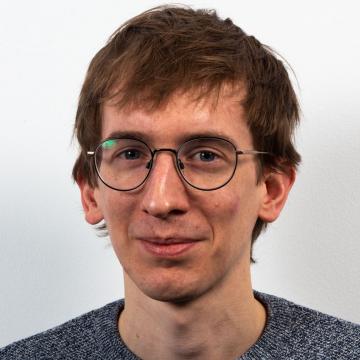 Pediatrician in training - UGent
 
Research focus
In pediatric oncology, there are still some unresolved diagnostic challenges, for example in diagnosing kidney tumors. We are investigating the value of the cell-free DNA methylome as an additional diagnostic tool for children with cancer. By obtaining the cell-free DNA methylation signature, which is highly specific for each pediatric cancer entity, we were able to infer the correct diagnosis by solely looking at the cfDNA derived from the plasma, rather than having to perform an invasive tissue biopsy. In addition, we observed that pre-analytical factors play a major role in blood-based pediatric cancer diagnostics. We are now combining the knowledge gained from these early studies to initiate prospective trials that will highlight the true benefit of this approach.
 
Biography
Drawing inspiration from his clinical experience, dr. Ruben Van Paemel started a PhD fellowship with a focus in paediatric oncology at Ghent University, funded by the Research Foundation Flanders, as part of his residency in paediatrics.
Previous research into the genetic predisposition of paediatric cancer, where he performed whole genome DNA sequencing, spurred an interest in bio-informatics and big data analysis applied to paediatric oncology.
With this combined medical and fundamental skill set he hopes to contribute to understanding fundamental biology, improving diagnostic procedures and treatment of neuroblastoma and other paediatric malignancies.

 
Contact & links
Medical Research Building 1 – entrance 34 – campus UZ Gent, Corneel Heymanslaan 10, 9000 Ghent, Belgium
Ruben Van Paemel is interested to receive invitations for presentations or talks