dr. Ruben Van Paemel (MD)
CRIG member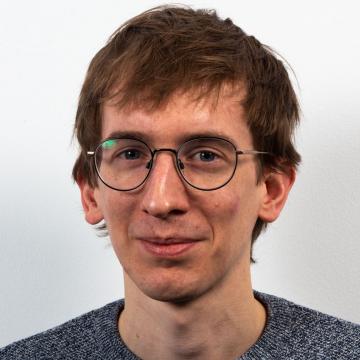 Doctoral fellow – Research Foundation Flanders (FWO) - Lab for Paediatric Oncogenomics, Center for Medical Genetics (UGent)
Principal investigators: prof. Katleen De Preter (PhD) and prof. Bram De Wilde (MD, PhD)
Pediatrics Resident – Pediatrics Department (UZ Gent)
 
Research focus
Neuroblastoma is a devastating tumor affecting mainly young children. Despite intensive treatment, many patients die from disease recurrence because the disease no longer responds to conventional treatment. Recent advancements in genomic analysis techniques allow us to characterize this tumor in unprecedented detail. These techniques make profiling of individual tumor cells possible. The genetic characteristics of the tumor can also be analyzed directly from the blood of the patient (without having to resort to tumor biopsies).
In my project we aim to use the individual tumor cells and the patients' blood to perform an in-depth analysis of the tumor characteristics typical for metastatic and therapy resistant disease. 
 
Biography
Drawing inspiration from his clinical experience, dr. Ruben Van Paemel started a PhD fellowship with a focus in paediatric oncology at Ghent University, funded by the Research Foundation Flanders, as part of his residency in paediatrics.
Previous research into the genetic predisposition of paediatric cancer, where he performed whole genome DNA sequencing, spurred an interest in bio-informatics and big data analysis applied to paediatric oncology.
With this combined medical and fundamental skill set he hopes to contribute to understanding fundamental biology, improving diagnostic procedures and treatment of neuroblastoma and other paediatric malignancies.

 
Contact & links
Medical Research Building 1 – entrance 34 – campus UZ Gent, Corneel Heymanslaan 10, 9000 Ghent, Belgium
Ruben Van Paemel is interested to receive invitations for presentations or talks