dr. Nora Sundahl (MD, PhD)
CRIG member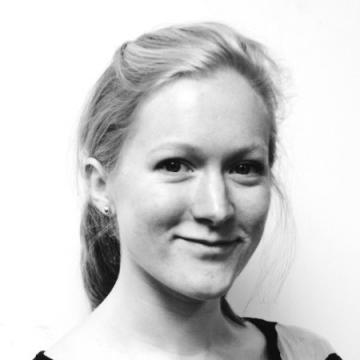 Postdoctoral researcher - Department of Radiation Oncology and Experimental Cancer Research, UGent
Radiation Oncology resident - Department of Radiation Oncology and Experimental Cancer Research, UZ Gent and Academic Urology Unit, Royal Marsden Hospital, London. 
Principal investigator: prof. Piet Ost
 
Research focus
Immunotherapy has meant a breakthrough in several different tumor types, often leading to long-term responses and improved survival. Unfortunately, the majority of patients do not respond to this treatment. Therefore further research into treatments that will stimulate the anti-tumor immune response in these patients remains necessary.
Pre-clinical and early clinical data indicate that radiotherapy can work synergistically with immunotherapy by acting as an in-situ cancer vaccine. This could potentially lead to improved response rates and hence a longer survival in more patients, without the use of very toxic treatments. 
Our research aims at determining the immune effect of the combination treatment immunotherapy-radiotherapy on a clinical level. Furthermore, translational research will help to pick apart the molecular mechanisms by which this effect occurs. In turn, this can help in identifying new prognostic and predictive biomarkers. 
 
Biography
2018: ESO-ESMO Masterclass in Clinical Oncology. Berlin
2016: ESMO Preceptorship in Immuno-Oncology. 2016 Nov 2-3; Zurich. 
2016: ESO Masterclass on systematic reviews in cancer care, guidelines and research. Belfast. 
2016-present: PhD fellow and resident in Radiation Oncology at Ghent University Hospital
2016: Master of Science in Medicine, Ghent University. Magna cum laude
Sept 2009: winner 'European Youth Parliament Debates',  Rome.
 
Key publications
Phase 2 Trial of Nivolumab Combined With Stereotactic Body Radiation Therapy in Patients With Metastatic or Locally Advanced Inoperable Melanoma. IJROBP (PMID 30951807)

Randomized Phase 1 Trial of Pembrolizumab with Sequential Versus Concomitant Stereotactic Body Radiotherapy in Metastatic Urothelial Carcinoma. Eur Urol (PMID 30665814)

Phase 1 Dose Escalation Trial of Ipilimumab and Stereotactic Body Radiation Therapy in Metastatic Melanoma. IJROBP, 2018. (PMID 29485070)

Effects of Radiation on the Metastatic Process. Molecular Medicine, 2018. 

Pembrolizumab for the treatment of bladder cancer. Expert Rev Anticancer Ther, 2018. (PMID 29284318)

A phase I/II trial of fixed-dose stereotactic body radiotherapy with sequential or concurrent pembrolizumab in metastatic urothelial carcinoma: evaluation of safety and clinical and immunologic response. J Transl Med, 2017. (PMID 28662677)

A phase II trial of stereotactic body radiotherapy with concurrent anti-PD1 treatment in metastatic melanoma: evaluation of clinical and immunologic response. J Transl Med, 2017. (PMID 28137295)

Combining high dose external beam radiotherapy with a simultaneous integrated boost to the dominant intraprostatic lesion: Analysis of genito-urinary and rectal toxicity. Radiother Oncol, 2016 (PMID 27162160)

Selective glucocorticoid receptor-activating adjuvant therapy in cancer treatments. Oncoscience, 2016. (PMID 27713909)

Selective glucocorticoid receptor modulation: New directions with non-steroidal scaffolds. Pharmacol Ther, 2015 (PMID 25958032)


 
Contact & links
Department of Radiation Oncology, ingang 98, Ghent University Hospital, C. Heymanslaan 10, 9000 Ghent
dr. Sundahl is interested to receive invitations for presentations or talks