dr. Maarten Dhaenens (PhD)
CRIG member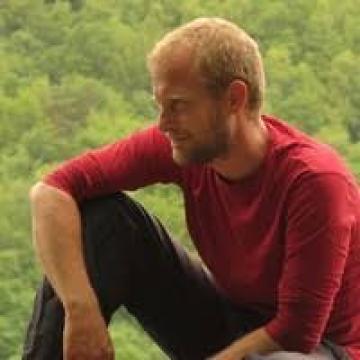 - postdoctoral researcher (FWO) - Lab of Pharmaceutical Biotechnology, FFW, UGent
- Team leader for the Proteomics and Mass Spectrometry department of the LabPhBT
- Coördinator of the proteomics service facility ProGenTomics
- member of BIG-N2N
(PI: prof. Dieter Deforce)
 
Research focus
As the image of the epigenetic landscape is gradually sharpening, the position of histone posttranslational modifications (hPTM) herein becomes increasingly defined. With this picture also comes the growing sense that it is the interplay between all these different biochemical changes that dictates the final biological outcome. However, studying the proverbial grammar emerging from the combination of hPTMs, the so-called "histone code", still not is common ground because traditionally, hPTM sites on histones are individually detected by immunoblotting assays. However, in the last couple of years mass spectrometry (MS) has been gaining momentum in histone epigenetics research because of its intrinsically untargeted nature.
Only a few groups worldwide are currently dedicated to this MS-based study of the histone code and the labPhBT is considered one of them. Yet, the potential of analyzing the histone code using mass spectrometry is practically limitless: all studies involving Eukaryotes, both fundamental and applicable, can benefit from a better understanding of the dynamics of the histone code. In this context, targeted antibody-based approaches already have given a lot of evidence for the role of individual hPTM in cancer, and a bird's eye view would open up a new era.
Currently, we are applying three different MS acquisition strategies to study hPTM dynamics on different cell lines. Together, we can monitor the dynamics of a few hundred hPTM combinations in a single experiment. Within the year we aim at a pipeline in place to analyze any cell sample from the CRIG consortium, as part of our ProGenTomics service lab (www.progentomics.be). This will result in new insights on hPTM connectivity in cancer, the creation of databases containing histone fingerprints of e.g. medicine-induced changes and hopefully in the opportunity to move into classifying epigenetic fingerprints of patient tissues.
 
Biography
A biologist by education, I started working with mass spectrometry in proteomics in 2005, during my MaNaMa in Medical Biotechnology. I have been working at the lab for Pharmaceutical Biotechnology ever since, focusing on the fine art of mass spectrometry in proteomics on a plethora of different subjects, the main one of which rheumatology, the most exotic one being art work analysis. Since the serendipitous discovery of a histone clipping event in leukemia cells in 2008, the research of the lab has increasingly shifted towards histone research. Currently, I supervise 5 PhD students dedicating their research to optimizing MS-based analysis of the histone code.
Founding the ProGenTomics service lab in 2016 has since created a new perspective on service and the potential of mass spectrometry for the future of molecular biology and other fields.
As president of the European Young Proteomics Investigator Club and as secretary of the Belgian Proteomics association, I am trying to help shape the future of proteomics.
 
Key publications
"Histone proteolysis: A proposal for categorization into clipping and degradation". BIOESSAYS 2015 (PMID: 25350939)

"Quantitative proteomics to characterize specific histone H2A proteolysis in chronic lymphocytic leukemia and the myeloid THP-1 cell line" INTERNATIONAL JOURNAL OF MOLECULAR SCIENCES 2014 (PMID: 24871368)

"Laser microdissection for the assessment of the clonal relationship between chronic lymphocytic leukemia/small lymphocytic lymphoma and proliferating B cells within lymph node pseudofollicles" LEUKEMIA 2011 (PMID: 21321570)
Contact & links
member of BIG-N2N
address: Ottergemsesteenweg 460, B-9000 Gent
dr. Dhaenens is interested to receive invitations for presentations or talks