dr. Joni Van der Meulen (PhD)
CRIG member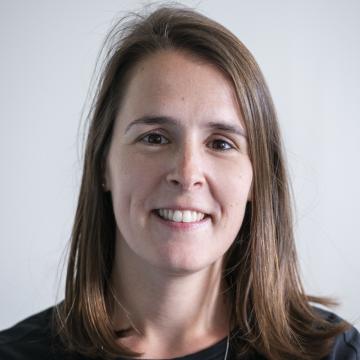 Research focus
Ghent University Hospital created the innovative platform Molecular Diagnostics Ghent (MDG), in which 3 different departments of the clinic (Clinical Biology, Pathological Anatomy and Center for Medical Genetics (CMGG)) are combining their forces to enable precision medicine in cancer. The main goal of MDG is to perform reliable molecular analysis of tumor tissue with high sensitivity and specificity to guide correct diagnosis, prognosis and personalized medicine of cancer patients. Therefore, MDG developed in-house gene panels for targeted PCR-based massive parallel sequencing (MPS) with MiSEQ (Illumina) for the detection of somatic mutations in specific genes in solid tumor and hematological cancer samples. Interestingly, our in-house developed gene panels can easily be extended with novel candidate gene targets by adding extra PCR amplicons to the existing MPS assay. Moreover, our cost-effective strategy can be easily adapted to establish novel gene panels for other cancer types and acquired diseases. MDG is currently developing novel molecular tests for MGMT methylation profiling in brain tumors, HPV detection in cervical cancer and hotspot mutation detection in liquid biopsies. Finally, MDG would like to set up partnerships to collaborate in clinical studies.
 
Key publications
'The H3K27me3 demethylase UTX is a gender-specific tumor suppressor in T-cell acute lymphoblastic leukemia'. Blood, 2015.

'Characterization of the genome-wide TLX1 binding profile in T-cell acute lymphoblastic leukemia'. Leukemia, 2015.

'ZEB2 drives immature T-cell lymphoblastic leukaemia development via enhanced tumour-initiating potential and IL-7 receptor signalling'. Nature Communication, 2015.

'MicroRNA-193b-3p acts as a tumor suppressor by targeting the MYB oncogene in T-cell acute lymphoblastic leukemia'. Leukemia, 2015.

'RNA G-quadruplexes cause eIF4A-dependent oncogene translation in cancer'. Nature, 2014.

'MicroRNA-128-3p is a novel oncomiR targeting PHF6 in T-cell acute lymphoblastic leukemia'. Haematologica, 2014.

'Characterization of a set of tumor suppressor microRNAs in T cell acute lymphoblastic leukemia'. Sci Signal 2014.

'A cooperative microRNA-tumor suppressor gene network in acute T-cell lymphoblastic leukemia (T-ALL)'. Nature Genetics, 2011.

'EVI1-mediated down regulation of MIR449A is essential for the survival of EVI1 positive leukaemic cells'. Br J Haematol,

'PHF6 mutations in T-cell acute lymphoblastic leukemia'. Nature Genetics, 2010.

'The TLX1 oncogene drives aneuploidy in T cell transformation'. Nature Medicine 2010.