The Anticancer Fund
Organisation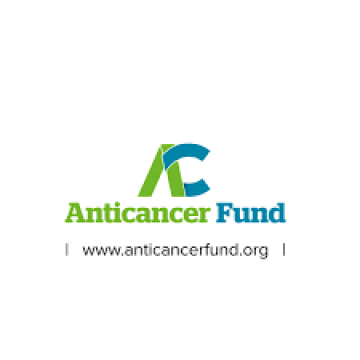 We believe that every loss due to cancer is one too many.

The Anticancer Fund is a Belgian non-profit organisation with an international scope. We invest in promising cancer treatments and in support for cancer patients. Because each patients deserves outstanding care. We depend fully on donations and private funding to finance our work. With no commercial shareholders or interference from special interest groups or pharma companies, our focus remains exclusively on patients. 

Lydie Meheus, managing director of The Anticancer Fund:
Europe has some of the brightest brains in cancer research. The European policymakers should have the moral and economic obligation to invest more in independent research, so that cancer patients gain access to innovative and affordable therapies.

The Anticancer Fund is registered as a Belgian Foundation of Public Utility. We support research aiming to deliver societal benefit, but neglected by the pharma industry.
Our mission:
We are dedicated to expanding the range of treatment options available to cancer patients, regardless of commercial value. Our ultimate goal is to extend lives, increase quality of life and provide cures for cancer patients.
Science is our only tool. The Anticancer Fund's backbone is a strong belief in science and the power of independent research in responding to unmet patients' needs.

Our work is comprised of three pillars:
We invest in cancer research
We promote, finance and/or coordinate clinical trials, investigating scientifically promising cancer treatments that have the potential for significant positive impacts but lack a market push for further research. If the effectiveness of a treatment is scientifically proven, we will develop a strategy to bring it to cancer patients as rapidly as possible.
We help cancer patients
We offer non-judgmental and evidence-based information about cancer treatments to cancer patients and their relatives who want to make informed decisions. We offer them a personal coaching and give them information, based on scientific evidence.
We connect
We engage with stakeholders on both national and European levels to eliminate barriers to rapid, affordable access to more cancer treatments. So that no cancer patient is left in the cold.

 
Contact and links
Contact: The Anticancer Fund – Foundation of Public Utility, Boechoutlaan 221, 1853 Strombeek-Bever – Belgium, +32 (0)2 268 48 16
info@anticancerfund.org
My Cancer Navigator is a personal service for cancer patients, supported by The Anticancer Fund. My Cancer Navigator doesn't cure cancer, but offers guidance, giving the cancer patient confidence that he or she understands the treatment options.