Annelien Morlion
CRIG member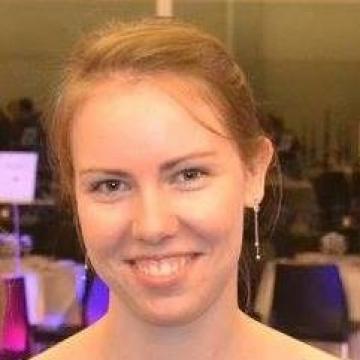 Research focus
Having good cancer biomarkers is important to facilitate diagnosis, therapy response monitoring, and follow-up. Preferably, these biomarkers would be detectable with less invasive methods as this would reduce the number of painful surgical procedures for the patient.
My research focuses on identifying RNAs with biomarker potential that circulate in the blood stream. By applying computational methods to RNA sequencing data of plasma samples, I try to find patterns that are either specific for a certain cancer type or indicate the presence of cancer in general.
I will also look at patient samples over time to see if certain RNAs allow monitoring of treatment response or relapse earlier than current detection methods. Such RNAs could eventually assist in choosing the best available treatment for a patient's specific needs.
 
Biography
I obtained my MSc Biochemistry and Biotechnology in 2017 (major bioinformatics and systems biology, UGent).
After this master, I followed some additional courses of artificial intelligence at KULeuven.
Since September 2018, I am a full-time doctoral fellow at Ghent University, currently supported by a PhD fellowship of the Research Foundation Flanders (FWO).
 
Contact & links
postal and laboratory address: Medical Research Building 1 (MRB1) (entrance 34)
office address: Blok B, ground floor, room 100.017 (entrance 36)
Annelien Morlion is interested to receive invitations for presentations or talks