Yanou Engelen
CRIG member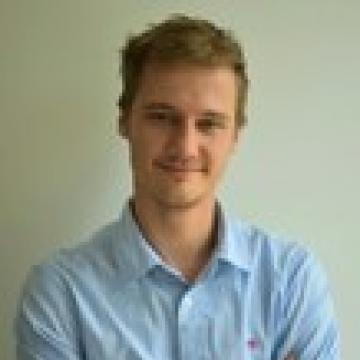 Research focus
Cell-based immunotherapies hold great promise for the future treatment of cancer. Among the recent discoveries in cancer immunotherapy is the concept of immunogenic cell death (ICD). When tumor cell death is induced in an immunogenic way, dying tumor cells can be recognized and engulfed by dendritic cells (DCs), resulting in DC-activation and tumor antigen presentation. As such, dying tumor cells can become a cell-based vaccine. The aim of my thesis is to asses if high-intensity focused ultrasound (HIFU) is capable of inducing ICD in cancer cells & potentially elicit an adaptive immune response. 
 
Biography
Yanou Engelen started a Bachelor in Bio Engineering at the University of Antwerp in 2012. Afterwards, he obtained a Master's degree in Bioscience Engineering: Cell and Gene Biotechnology in 2019 at the University of Ghent. His master's dissertation was titled: "High-Intensity Focused Ultrasound: Is there a link with immunogenic cell death?" and was conducted at the LGBPP.
After working as a math and chemistry teacher at Sint-Ursula Lyceum in Lier for little over a year, he rejoined the LGBPP and started his PhD in 2020, continuing the project of his master's dissertation, under supervision of Prof. Stefaan De Smedt, Dr. Ine Lentacker and Dr. Heleen Dewitte. 
 
Contact & links
Lab address: Department of Pharmaceutics, Ottergemse Steenweg 460, 9000 Gent
Yanou Engelen is interested to receive invitations for talks and presentations