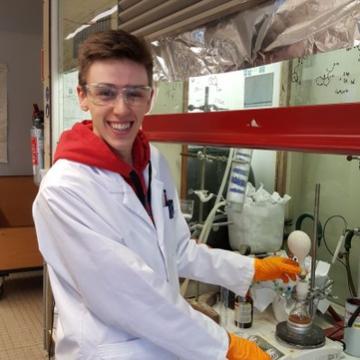 Research focus
Medicinal chemistry is a discipline at the intersection of chemistry and biology. A medicinal chemist is involved in the design and chemical synthesis of small molecules as modulators of interesting target proteins.
PROTACs are a new emerging class of small-molecule drugs and are designed to selectively and efficiently degrade and remove disease-causing proteins by hijacking the cells' own protein degradation machinery. PROTACs have potential therapeutic benefits compared to conventional small-molecule inhibitors, including improved potency, increased selectivity, reduced off target side effects, the ability to overcome drug resistance resulting from compensatory target protein upregulation… Consequently, targeted protein degradation with PROTACs is believed to hold great promise as a new pharmaceutical paradigm. 
My research project focuses on the design and synthesis of PROTACs against indispensable oncoproteins in neuroblastoma (collaboration with the Speleman group).
 
Contact & links
Lab address: Faculty of Pharmaceutical Sciences, Laboratory for Medicinal Chemistry, Ottergemsesteenweg 460, B-9000 Gent
Simon Krols is interested to receive invitations for presentations or talks