prof. Inge Huybrechts (PhD)
CRIG member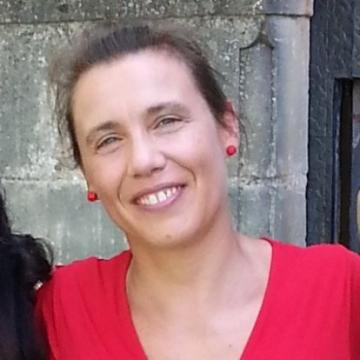 Researcher – Nutrition and Metabolism Section (NME) – International Agency for Research on Cancer (IARC), World Health Organization
Visiting professor – Faculty of Medicine and Health Sciences – UGent
Principal investigator: prof. Koen Van Herck (MD, PhD)
 
Biography & research focus
Dr. Inge Huybrechts is a nutritional epidemiologist and methodologist in the Nutritional Epidemiology Group at the International Agency for Research on Cancer. She is also a voluntary guest/visiting professor at the Ghent University and has more than 15 years of experience with nutrition research and lecturing in the domain of nutritional epidemiology. She has investigated lifestyle causes (diet, physical activity, sedentary behavior, sleep behavior and stress) of obesity and non-communicable diseases, addressed by methods in clinical and general epidemiology, and randomised controlled interventions.

Most of her research focused on early life exposures and health, including pregnancy, infancy, childhood and adolescence.

She is author in more than 250 peer-reviewed scientific papers, published in major journals within the fields of nutrition, epidemiology and obesity as well as in non-specialists journals.

Inge Huybrechts coordinated several projects in the field of epidemiology and public health in the past 10 years. She already successfully coordinated multi-center dietary exposure assessment studies by matching food consumption data from European member states with chemical occurrence data obtained through EFSA (e.g. EXPOCHI assessing dietary exposure in European children).

She is currently PI of a project investigating the effect of multi-mycotoxin exposures on cancer risks and co-investigator in a study investigating the effect of methyl-group donor intakes on breast cancer risk. She's also co-PI of a project investigating the effect of early life trans-fatty acid exposures and leukemia risk in later life.
 
Key publications
Healthy lifestyle and breast cancer risk: A case-control study in Morocco. Cancer Epidemiology 58 (2019) 160–166.

Nutritional quality of food as represented by the FSAm-NPS nutrient profiling system underlying the Nutri-Score label and cancer risk in Europe: Results from the EPIC prospective cohort study. PLoS Med. 2018 Sep 18;15(9):e1002651. doi: 10.1371/journal.pmed.1002651. eCollection 2018 Sep. PMID: 30226842

Pancreatic Cancer Risk is Modulated by Inflammatory Potential of Diet and ABO Genotype: A Consortia-based Evaluation and Replication Study. Carcinogenesis. 2018 May 25. doi: 10.1093/carcin/bgy072. PMID: 29800239

The influence of prenatal exposure to trans-fatty acids for development of childhood haematopoietic neoplasms (EnTrance): a natural societal experiment and a case-control study. Nutr J. 2018 Jan 24;17(1):13. doi: 10.1186/s12937-018-0317-2. PMID: 29368605

Global, Regional, and National Cancer Incidence, Mortality, Years of Life Lost, Years Lived With Disability, and Disability-Adjusted Life-years for 32 Cancer Groups, 1990 to 2015: A Systematic Analysis for the Global Burden of Disease Study. JAMA Oncol. 2017 Apr 1;3(4):524-548. doi: 10.1001/jamaoncol.2016.5688. PMID: 27918777

Biomarkers of folate and vitamin B12 and breast cancer risk: report from the EPIC cohort.

Int J Cancer. 2017 Mar 15;140(6):1246-1259. doi: 10.1002/ijc.30536. PMID: 27905104

Main nutrient patterns and colorectal cancer risk in the European Prospective Investigation into Cancer and Nutrition study. Br J Cancer. 2016 Nov 22;115(11):1430-1440. doi: 10.1038/bjc.2016.334. Epub 2016 Oct 20. PMID: 27764841

Diet Quality Scores and Prediction of All-Cause, Cardiovascular and Cancer Mortality in a Pan-European Cohort Study. PLoS One. 2016 Jul 13;11(7):e0159025. doi: 10.1371/journal.pone.0159025. eCollection 2016. PMID: 27409582

Dietary mycotoxins, co-exposure, and carcinogenesis in humans: Short review. Mutat Res Rev Mutat Res. 2015 Oct-Dec;766:32-41. doi: 10.1016/j.mrrev.2015.07.003. Epub 2015 Aug 5. Review. PMID: 26596546

Dietary Carbohydrate, Glycemic Index, Glycemic Load, and Breast Cancer Risk Among Mexican Women. Epidemiology. 2015 Nov;26(6):917-24. doi: 10.1097/EDE.0000000000000374. PMID: 26340313


 
Contact & links
Lab address: Ghent University - Faculty of Medicine and Health Sciences - Department of Public Health. Campus UZ Ghent, 4-5K3, Corneel Heymanslaan 10 (entrance 42), B-9000 Ghent, Belgium
Inge Huybrechts is interested to receive invitations for presentations or talks