prof. Chris Monten (MD,PhD)
CRIG member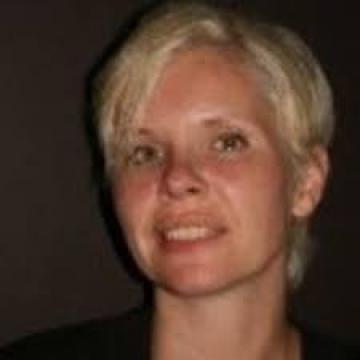 Resident, department of radiation oncology, Ghent University Hospital
Chairman of the Commission of Reimbursement for Implants and Invasive Medical Devices, NIHDI
Resident, lymphedema clinic, Ghent University Hospital, Principal investigator
Research focus
Topic 1:  Adjuvant breast radiotherapy: toxicity as well as effectiveness of acceleration of radiotherapy to five fractions
Topic 2: Cost-effectiveness of different adjuvant breast radiotherapy schedules through time driven-activity based costing analysis 
Topic 3: Lymphedema as cancer-treatment related complication
 
Key publications
"Does Manual Lymphatic Drainage Add Value in Reducing Arm Volume in Patients With Breast Cancer–Related Lymphedema?". 2022. PTJ.

"Manual lymphatic drainage with or without fluoroscopy guidance did not substantially improve the effect of decongestive lymphatic therapy in people with breast cancer-related lymphoedema (EFforT-BCRL trial): a multicentre randomised trial". 2021. Journal of Physiotherapy.

"5-year outcomes of a randomized trial comparing prone and supine whole breast irradiation in large breasted women" 2021. IJROBP

"Acute toxicity and health-related quality of life after accelerated whole breast irradiation in 5 fractions with simultaneous integrated boost" 2021, The Breast

"Crawl positioning improves set-up precision and patient comfort in prone whole breast irradiation" 2020. Scientific Reports

"Feasibility study on pre or postoperative accelerated radiotherapy (POP-ART) in breast cancer patients" 2020. Pilot and Feasiblity Studies

"Health-related quality of life after accelerated breast irradiation in five fractions: A comparison with fifteen fractions. 2020" Radiotherapy and Oncology

"Two-year toxicity of hypofractionated breast cancer radiotherapy in five fractions. 2020." Acta Oncologica

"A prospective multicentre cohort study of patients undergoing radiotherapy for breast, lung or prostate cancer. 2019." Radiotherapy and Oncology

"Burn-out Bij Belgische Arts-specialisten in Opleiding: Exploratie Van Het Relatieve Belang Van Werkorganisatorische Risicofactoren." 2019, Onco Hemato 12 (7): 8–12.


 
Contact & links
Lab address: Department of Radiation Oncology, Ghent University Hospital, Route 980, C. Heymanslaan 10, 9000 Ghent
Chris Monten is interested to receive invitations for presentations or talks