prof. Bart De Spiegeleer (PhD)
CRIG group leader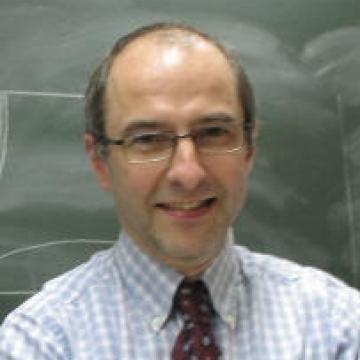 Principal investigator - Head of DruQuaR laboratory
Full professor (Faculty of Pharmaceutical Sciences, UGent)
 
Research focus
Our group focuses on:
1)  Quality and analytics of (anticancer) medicines (small molecules and biologics) for discovery, preclinical investigations, clinical trials and post-approvals (GMP-laboratory).
2)  Regulatory affairs, from discovery to market access.
3)  Peptides as bioactive molecules (biomarkers, medicines): (bio)analytics, target interaction, pharmacodynamics and pharmacokinetics (receptor, cell, tissue/organ, rodent). Peptides are also involved in cancer, and as such, they can be used as biomarkers but also as theranostics. Two examples from our group highlight the role of peptides in cancer: 
quorum sensing peptides, produced by micro-organisms including our microbiome, have been demonstrated i.a. to promote metastasis. Hence, this group of bacterial molecules is also an explanatory factor in the host-microbiome interaction (e.g .CRC, breast and oral cancers)
Cryptic peptides, derived from proteins (eg human growth hormone), can be used as novel lead molecules to target cancer cells (e.g. melanoma).
Next to our interest in peptides, we are experienced in establishing quality specifications and analytics of investigational and marketed medicines used in oncology, e.g. asparaginase.
Of note, our team is also involved in the European Commission selected Sustainable Drug Discovery (S-DISCO) consortium, and is a GMP (EU recognized) laboratory for quality evaluation of medicines.
Finally, we have experience in ADME in rodents (incl. BBB study) and transdermal/mucosal diffusion experiments (Franz cells using human skin and porcine oral mucosa).
 
Biography
1989: PhD pharmaceutical Sciences
1989-1994: Qualified person, regulatory affairs and technical director in pharmaceutical industry
1994-2008: founder and CEO several small enterprises in pharmaceutical and related fields
2004-2008: part-time guest lecturer UGhent
2008-now: professor UGhent
 
Key publications
Crosstalk between the microbiome and cancer cells by quorum sensing peptides - Peptides (2015) 64, 40-48

The quorum sensing peptides PhrG, CSP and EDF promote angiogenesis and invasion of breast cancer cells in vitro - PLoS One (2015) 10 (3)

In Vitro Functional Quality Characterization of NOTA-Modified Somatropins - Analytical chemistry (2017)  Volume:  89    Issue:  5    Pages:  2764-2772

 

The quorum sensing peptide EntF* promotes colorectal cancer metastasis in mice: a new factor in the host-microbiome interaction - BMC Biology (2022)


 
Contact & links
Lab address: DruQuaR, Faculty Pharmaceutical Sciences, Ottergemse steenweg 460, B-9000 Gent.
prof. De Spiegeleer is interested to receive invitations for talks or presentations