Elien De Thaye
CRIG member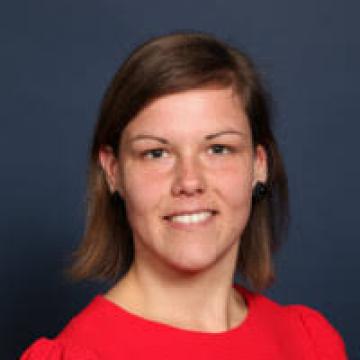 Research focus
Ovarian cancer kills many women around the world and is associated with the worst prognosis and highest mortality rate from all gynecological cancers. The asymptomatic and secret tumor growth, delayed onset of symptoms and lack of proper screening all contribute to the diagnosis in an advanced stage of the disease. Due to treatment difficulties and recurrences, the presence of intra-abdominal tumor spreading in this late stage is a common terminal step. We believe the treatment of this advanced stage is a large unmet need with potential for treatment individualization. The focus of this doctoral project is on two pillars: (i) investigation of an apoptosis-related biomarker in relation to patient's treatment response and (ii) development of patient-derived xenografts and cell lines as an essential tool for personalized evaluation of therapeutic regimens.  
 
Biography
Elien received her Master of Science degree in Drug Development from Ghent University, Belgium (2014). 
 
Contact & links
Laboratory of Medical Biochemistry and Clinical Analysis, Faculty of Pharmaceutical Sciences, Ghent University, Campus Heymans, Ottergemsesteenweg 460, 9000 Gent, Belgium
Laboratory of Experimental Cancer Research, UZ-Gent, 2RTP, entrance 97, Corneel Heymanslaan 10, 9000 Gent, Belgium.