Shanna Dewaele
CRIG member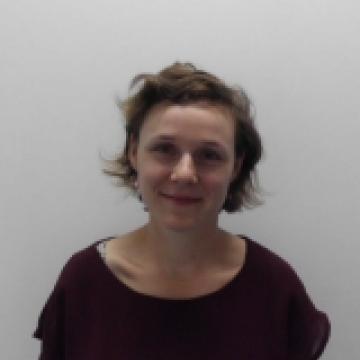 Research focus
Recent technological advances revealed our genome is pervasively transcribed, producing a highly complex transcriptome including thousands of non-coding RNA molecules. Among these, long non-coding RNAs (lncRNAs) are the largest class, with over 60 000 lncRNA genes identified thus far. With only a handful of lncRNAs studied experimentally, the extent of their role in human disease remains to be explored.
Our lab, in collaboration with the lab of prof. Marine (VIB-KULeuven), identified the melanoma specific lncRNA SAMMSON as a lineage survival oncogene in skin melanoma. Targeted inhibition of SAMMSON in skin melanoma cell lines and patient derived tumor xenografts (PDTX) induced massive apoptosis and, in combination with BRAF inhibition, resulted in tumor regression (Leucci et al., 2016, Nature).
Through detailed analysis of RNA-sequencing data across 10 000 tumor samples we recently discovered consistent expression of SAMMSON in uveal melanoma. We also observed sporadic SAMMSON expression in many non-melanoma tumor types. SAMMSON inhibition in uveal melanoma cell lines but also in ovarian cancer cell lines invoked a potent anti-tumor response suggesting potential therapeutic efficacy. I now wish to further substantiate our findings in uveal melanoma through in vitro and in vivo SAMMSON inhibition experiments. In addition, I will explore the therapeutic potential of SAMMSON inhibition in non-melanoma tumors characterized by low to moderate SAMMSON expression.
 
Biography
I obtained a Bachelor degree in Laboratory Technology in 2010 at Kaho Sint Lieven. I worked as a lab technician from 2010 to 2013 until I decided to go for a Master degree in Biochemistry and Biotechnology at UGent, which I obtained in 2016. Since then, I'm a doctoral fellow in the Center for Medical Genetics.  
 
Contact & links
postal and laboratory address: Medical Research Building 1 (MRB1) (entrance 34)
office address: Blok B, ground floor, room 100.012 (entrance 36)