Jolien De Wyn
CRIG member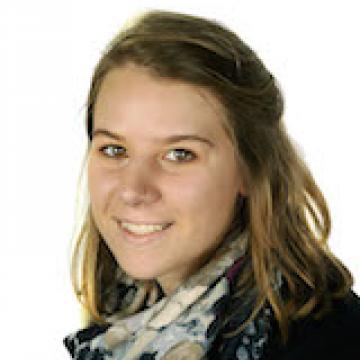 Research focus
Neuroblastoma (NB) is a devastating childhood tumor of the peripheral nervous system. Poor survival rates warrant development of more efficient and less toxic treatment. Recent work from the host lab has shown that neuroblastoma cells are transcriptionally addicted and highly dependent on efficient homologous recombination for survival.
In my project I'm exploiting novel CDK12 inhibitors known to target subsets of genes including DNA repair genes.
I'm currently investigating whether CDK12 inhibition can sensitze cells for synergistic interacion with other drugs. 

 
Biography
I obtained a Master in Biomedical Sciences with a major in nutrition and metabolism (UGent, 2013).
After I graduated I first started as a lab technician at the department of Medical Genetics at the University Hospital of Antwerp (2013).
Since 2014, I am joining the team of Prof. Speleman, where I was a lab technician untill 2015, whereafter I became a full-time doctoral fellow. 
 
Contact & links
Lab address: Center for Medical Genetics Ghent (CMGG), Medical Research Building 1 (MRB1), campus UZ Gent, Corneel Heymanslaan 10, 9000 Ghent, Belgium
Jolien De Wyn is interested to receive invitations for presentations or talks