Nathalie Heynickx
CRIG member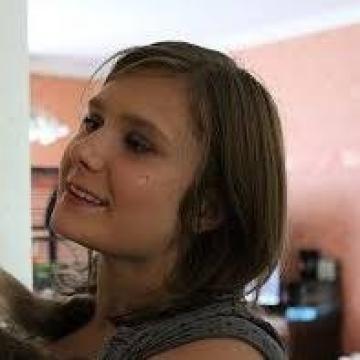 PhD student in the field of oncology and radiopharmaceuticals
Joint PhD between SCK CEN and UGent: Radiobiology Unit – EHS institute – Belgian Nuclear Research Center (SCK CEN) and Molecular Biotechnology department - Faculty of Bioscience engineering, UGent
Principal investigator: prof. Sarah Baatout (PhD)
 
Research focus
Prostate cancer today remains a significant health burden, especially metastatic castration-resistant prostate cancer, characterized by a low survival. Prostate specific-membrane antigen (PSMA) is overexpressed on prostate cancer, making it an interesting therapeutic target. PSMA-targeted radionuclide therapy, where PSMA is targeted using small molecules or antibodies to deliver toxic doses of ionizing radiation to prostate cancer cells, is under extensive clinical investigation for metastatic prostate cancer. These clinical trials have shown that there is a significant uptake of PSMA-targeting compounds in the salivary glands, resulting in salivary gland dysfunction and the dry mouth syndrome (xerostomia), which is an extremely uncomfortable side effect.
My project investigates the mechanisms of salivary gland uptake of PSMA-targeting compounds and subsequent salivary gland damage. Furthermore, we also aim to investigate compounds to prevent salivary gland damage. 
 
Biography
In 2019, I obtained my Master's degree Biomedical sciences, molecular and cellular biomedical sciences from the University of Antwerp. During my master thesis, I studied the combination of EFGR-targeting and activation of the innate immune system as a novel combination strategy for head and neck cancer.
After obtaining my Master's degree, I started a PhD at the Belgian Nuclear Research Center (SCK CEN) in collaboration with Ghent University. My research focuses on unraveling therapeutic and toxic responses of prostate cancer targeted radionuclide therapy. 
Title of PhD: "Study of the radiobiological basis of therapeutic and toxic responses of prostate cancer radiation therapy".
 
Contact & links
Lab adressess :
- Ghent University, Coupure Links 653, Blok B, 9000 Ghent
- Radiobiology Unit, SCK CEN, Boeretang 200, 2400 Mol 
Nathalie Heynickx is interested to receive invitations for presentations or talks