Marieke Vromman
CRIG member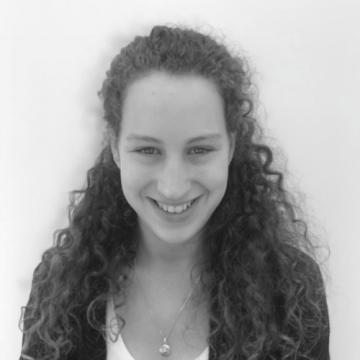 Research focus
Circular RNAs (circRNA) are a growing class of non-coding RNAs. Their stable circulation in plasma and possible link with cancer makes them attractive for biomarker studies. Several pipelines and methods for circRNA discovery have been published but large-scale validation of the predicted circRNAs is lacking. 
My research is focused on in vitro validation of predicted circRNAs with a particular interest in circRNAs deregulated in cancer. Using this information and circRNA predictions on large-scale RNA sequencing datasets of thousands of cancer patients, cancer cell lines and healthy individuals; I will then build the most comprehensive cancer circRNA resource.

 
Biography
I obtained a Master of Science in Biomedical Sciences with a major in Medical Genetics (UGent, 2018).
Currently, I am a full-time doctoral researcher (Stichting tegen Kanker) at UGent.
 
Key publications
Validation of Circular RNAs Using RT-qPCR After Effective Removal of Linear RNAs by Ribonuclease R. Curr Protoc, 2021 

Closing the circle: current state and perspectives of circular RNA databases. Briefings in Bioinformatics, 2020.


 
Contact & links
Lab address: campus UZ Gent, Blok B, ground floor, room 100.017 (entrance 36),Corneel Heymanslaan 10, 9000 Ghent, Belgium
Marieke Vromman is interested to receive invitations for presentations or talks