Maarten Larmuseau
CRIG member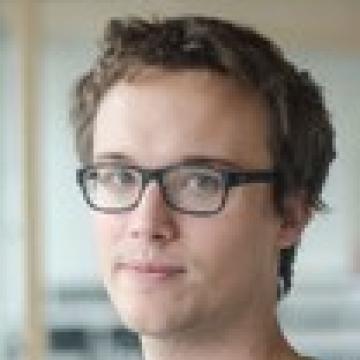 Research focus
Although cancer is a genomic disease primarily caused by changes in the DNA, the mechanisms through which these mutations give rise to a particular cancer phenotype are still poorly understood. Elucidating this link between the tumor DNA and the clinical presentation is essential, as it will allow for a more accurate and more timely prognosis.
The aim of my research is to develop and apply machine learning algorithms to uncover mutational patterns across large sets of cancer samples and associate these patterns to clinical phenotypes. Phenotypes I am currently working on include qualitative changes in expression, metastasis, immune signatures and MR imaging. Most models that we develop rely on interaction networks to find sets of genes that together establish a phenotype, rather than looking at individual genes. Although these so-called pathway-based  methods require a lower sample size, the required size to confidently make these associations is typically still beyond what a single medical center can obtain. Therefore an important of my PhD is the leveraging of public datasets, e.g. to generate hypotheses that can then be validated on a new cohort.  
As with all data sciences, the quality of the analyses largely depends on the quality of the input data. Therefore, I have spent a considerable amount of time working on somatic variant calling and allele specific copy number calling. With our group we have developed a pipeline to analyze SNVs in WGS FFPE material and demonstrated the usefulness of FFPE-based cohort studies.
 
Biography
My research is funded by a FWO Fellowship for fundamental research.
 
Key publications
Associating expression and genomic data using co-occurrence measure, Biology Direct, 2019. (PMID: 31072345)

Comparative analysis of somatic variant calling on matched FF and FFPE WGS samples, BMC Medical Genomics, 2020. (PMID: 32631411)    


 
Contact & links
Lab address: iGent toren, Technologiepark 126, Zwijnaarde    
Maarten Larmuseau is interested to receive invitations for presentations or talks