Lucia Lorenzi
CRIG member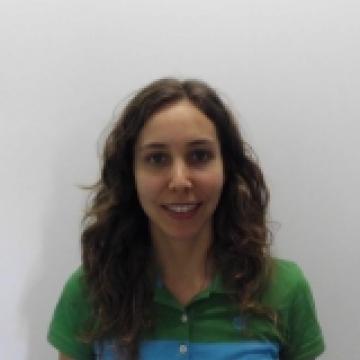 Research focus
Technological advances in RNA expression profiling have revealed that the human genome is pervasively transcribed, generating an unexpectedly complex transcriptome, consisting of various classes of RNA molecules and a huge isoform diversity. Many of these RNAs show high tissue specificity, with some being expressed in only one or few cell types. While numerous large-scale RNA-sequencing studies have been performed, samples involved are often complex tissues, masking transcripts expressed in low-frequent cell populations, and sequencing methods typically focus on one class of RNA transcripts. 
To developed a more comprehensive atlas of the human transcriptome we profiled a comprehensive sample cohort of nearly 300 human tissues and cell lines by applying matching polyA-, total-, and small-RNA sequencing for a total of 125 Billion reads. By integrating these datasets, we assembled transcripts representing five major RNA biotypes, including mRNAs, lincRNAs, asRNAs, circRNAs, and miRNAs, culminating in a stringently selected transcriptome and its matching expression atlas. Broad intron-coverage from the total RNA-sequencing data enabled data-driven prediction of transcriptional and post-transcriptional modulation of gene expression by ncRNAs. The resulting RNA Atlas dataset and analysis products serve as a resource to mine the expression and regulatory landscapes of multiple RNA biotypes and contains a unique collection of non-coding RNAs together with their functional interpretation.
 
Biography
BSc Biotechnology and Postgraduate Course in Bioinformatics (National University of Rosario, Argentina)
 
Key publications
The RNA Atlas, a single nucleotide resolution map of the human transcriptome. Lorenzi L, Chiu H-S, Cobos FA, et al. bioRxiv. January 2019:807529. doi:10.1101/807529

Long non-coding RNA expression profiling in cancer: challenges and opportunities. Lorenzi L, Avila Cobos F, Decock A, Everaert C, Helsmoortel H, Lefever S, Verboom K, Volders PJ, Speleman F, Vandesompele J & Mestdagh P. Genes, Chromosomes and Cancer. 2018. doi:10.1002/gcc.22709.


 
Contact & links
Postal and laboratory address: Medical Research Building 1 (MRB1) (entrance 34), Corneel Heymanslaan 10, 9000 Ghent, Belgium
Office address: Blok B, ground floor, room 100.010 (entrance 36), Corneel Heymanslaan 10, 9000 Ghent, Belgium