Lucia Lorenzi
CRIG member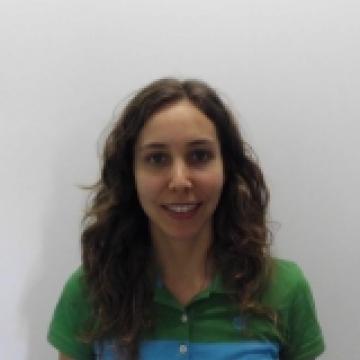 Research focus
Technological advances in RNA expression profiling have revealed that the human genome is pervasively transcribed, generating an unexpectedly complex transcriptome, consisting of various classes of RNA molecules and a huge isoform diversity. Many of these RNAs show high tissue specificity, with some being expressed in only one or few cell types. While numerous large-scale RNA-sequencing studies have been performed, samples involved are often complex tissues, masking transcripts expressed in low-frequent cell populations, and sequencing methods typically focus on one class of RNA transcripts. 
Through the application of in depth bio-informatic analysis of RNA-seq data from an extensive cohort of human samples, we assembled the most comprehensive human transcriptome (RNA-atlas). This consists of more than 120000 genes including known and novel protein coding genes, long non-coding RNAs, circular RNAs and miRNAs. Our results confirmed the dynamic nature of the transcriptome, with many RNAs being expressed in only a limited number of cell-types. RNA atlas constitutes a unique resource for further studies on the function, organization and regulation of the different layers of the human transcriptome. In a next phase, we plan to use this transcriptome to derive tissue and cell-type-specific biomarkers, which can be applied to the deconvolution of complex 
RNA profiles found in plasma of healthy and diseased individuals. This may ultimately allow us to define normal and altered plasma RNA profiles, valuable for the non-invasive diagnostic and monitoring of different types of diseases.
 
Biography
BSc Biotechnology and Postgraduate Course in Bioinformatics (National University of Rosario, Argentina)
 
Key publications
Long non-coding RNA expression profiling in cancer: challenges and opportunities. Lorenzi L, Avila Cobos F, Decock A, Everaert C, Helsmoortel H, Lefever S, Verboom K, Volders PJ, Speleman F, Vandesompele J & Mestdagh P. Genes, Chromosomes and Cancer. 2018. doi:10.1002/gcc.22709.