Liesel Claeys
CRIG member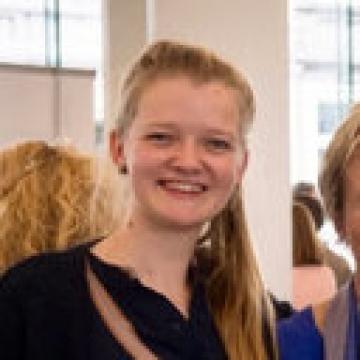 Pharmacist, Master in Drug Development
PhD fellow – Centre of Excellence in Mycotoxicology and Public Health (Faculty of Pharmaceutical Science, UGent) and International Agency for Research on Cancer (Lyon)
Principal investigators: prof. Marthe De Boevre (PhD) & prof. Sarah De Saeger (PhD)
 
Research focus
Given the ubiquitous nature of human exposure to multiple mycotoxins, there exists an urgent need for understanding the mechanistic contributions of these toxins to tumorigenesis. The research study – in close collaboration with the World Health Organization – International Agency for Research on Cancer (WHO-IARC) will use one of the largest cohorts in Europe, including half a million subjects from ten countries, namely The European Prospective Investigation into Cancer and Nutrition (EPIC) study cohort. Participants' dietary mycotoxin exposure will be investigated via dietary questionnaires and blood samples, collected at baseline of the EPIC study, which started in 1992, and using multi-mycotoxin levels in foods obtained via European Food Safety Authority (EFSA) and its member states. Intakes among cancer cases will be compared against non-cancer cases, with a main focus on colorectal, kidney, and hepatocellular cancers. These analyses should tell us more about the relationship between intake of multiple mycotoxins and cancer risk.
In addition, previous experimental in vitro and in vivo exposure studies using aflatoxin B1 and ochratoxin A provided a proof-of-principle for the genome-scale analysis of characteristic mycotoxin-induced mutation spectra associated with specific DNA adducts on guanines and with oxidative DNA damage, respectively. Here, analogous effects of DON, PAT and their combination on epithelial liver and colon cancer cell lines and primary mouse embryonic fibroblasts will be investigated to gain better understanding of the mechanistic roles of DON and PAT in colorectal and liver carcinogenesis. 
The findings will yield new and important mechanistic insights, thereby providing a rationale for a targeted reduction of relevant dietary mycotoxin exposures and associated cancer-risk control in policy development and regulations at national and international levels.
 
Contact & links
Lab address: Ottergemsesteenweg 460 – 9000 Ghent
Liesel Claeys is interested to receive invitations for presentations or talks