Kevin Van der borght
CRIG member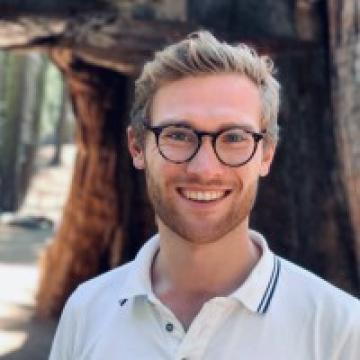 Research focus
My research focuses on the development of innovative medicines in oncology based on peptide bioactivity.
Bioactive peptides such as cryptides (e.g. from an existing large protein such as somatropin) or quorum sensing peptides of bacterial origin are promising compounds in basic science with translational potential. Their role in oncology is progressively being elucidated. Previous findings by our group found several peptides to show in vitro effects on selected cancer cell lines. For example, selected quorum sensing peptides produced by commensal bacteria in the gut microflora contribute to the metastasis of colorectal cancer (CRC). In this research project, we investigate the use of peptide-based novel therapies as an adjuvant cancer therapy in in-vitro and in-vivo preclinical models, as well as their translational potential towards clinical applications.
This research project is supported by an FWO strategic basic research grant (1S51021N).
 
Biography
Kevin Van der borght is a Belgian pharmaceutical scientist and a doctoral fellow of the Flemish Research Foundation (FWO). As such, he is conducting Ph.D. research within the Drug Quality and Registration group at Ghent University, under the supervision of prof. Bart De Spiegeleer. Kevin holds an MSc degree in drug development from KU Leuven and wrote his thesis at Boehringer Ingelheim in Germany.
He also attended UC Berkeley (Haas Business School) for a summer program. Next to his research interests, Kevin is also continuously educating himself in the fields of healthcare policy, economics, and management. Throughout his life as a young adult, Kevin has been involved in several youth and student organizations, including leadership roles such as president of a KLJ branch and vice-president of Farmaceutica vzw. He aims to continue this level of public engagement throughout his professional life as well.