Elyne De Neef
CRIG member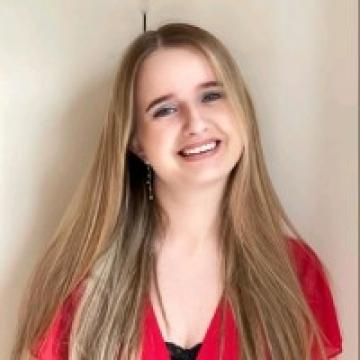 Doctoral fellow – Lab for cancer predisposition and precision oncology, Center for Medical Genetics Ghent (Faculty of Medicine and Health Sciences, UGent)
Principal investigator: prof. Kathleen Claes (PhD)
 
Research focus
Germline pathogenic variants in the DNA damage response gene BRCA2 are associated with a significantly increased risk of breast, ovarian, pancreatic, and prostate cancer. Nevertheless, upon diagnostic testing in patients with a presumed genetic predisposition, significant numbers of variants of unknown significance (VUS) are identified in BRCA2. For patients carrying these VUS, clinical data and in vitro functional assays are often insufficient to determine cancer risks, which are essential to apply risk-reducing interventions, targeted therapies or to offer presymptomatic testing to family members.
The general aim of this project is to set up in vivo functional assays for testing VUS in BRCA2 by developing an efficient CRISPR/Cas9‐based workflow to knock-in variants in the zebrafish genome and subsequently test their pathogenicity. This will contribute to accurate classification of VUS in BRCA2 and lead to more adequate genetic counselling, clinical and therapeutic management of cancer patients and their relatives.
We will compare homology directed repair, base editing, and the recently developed prime editing approach and assess their feasibility for accurately knocking-in VUS in the zebrafish brca2 gene. Moreover, proof-of-concept data will be generated for efficient brca2-VUS causality testing in zebrafish by using an in-house developed toolset of functional read-outs, which we will further expand with promising new assays.
 
Biography
In 2021, I obtained a master's degree in biomedical sciences at the university of Ghent following an internship at the Center for Medical Genetics. The goal of my research was developing an in vivo predictive test for ovarian cancer therapy in zebrafish. After graduating, I became a full-time doctoral fellow at the lab of Kathleen Claes where I aim at developing a pipeline for accurate, rapid, and cost-effective brca2 variant causality testing in zebrafish.
 
Contact & links
Lab address: Center for Medical Genetics, Medical Research Building 1, Ghent University Hospital (entrance 34), Corneel Heymanslaan 10, 9000 Gent, Belgium
Elyne De Neef is interested to receive invitations for presentations or talks