dr. Zhouhong Ge (PhD)
CRIG member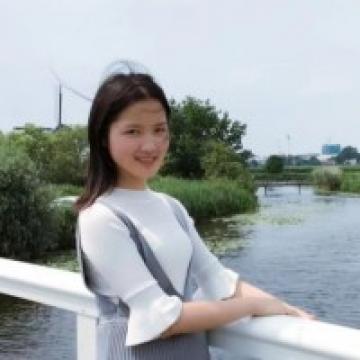 Research focus
Small Cell Lung Cancer (SCLC) represents 10% to 15% of clinical lung cancer cases. It is an aggressive malignancy strongly associated with smoking, annually killing an estimated 250,000 people worldwide. In about two thirds of the cases SCLC is detected when metastatic lesions are already present. In those cases, patients respond well to a first round of chemotherapy, but then invariably resistance to chemotherapy develops and the fast growth rate of resistant tumor cells will lead to death within a year from the initial diagnosis. Over the last decades survival rates for SCLC have not improved. 
The Catherinn BV found that NCAM180 is expressed in neuroendocrine cancer cells (of which SCLC is the major cancer type) and not in other cells, including those of healthy individuals. This implies that NCAM exon 18 (E18) can be used as a therapeutic target for SCLC, where E18 is a tumor associated antigen specific for SCLC and other neuroendocrine tumors.
Antigen-loaded, activated autologous dendritic cells (DCs) have been shown by the group of Prof. K. Vermaelen and others to induce robust expansion of highly cytotoxic T-cells specific for a tumor antigen, and to polarize CD4 cells towards a type 1 T-helper cell phenotype.
Our primary strategy is immunization with dendritic cells loaded with E18 nucleic acids or peptides. Our aim is to demonstrate in a preclinical setting that DCs can elicit de novo cytotoxic T-cell responses against E18-derived epitopes.
 
Biography
Zhouhong Ge received her MS degree in tumor biology in 2016 and her PhD degree in 2021. During her PhD study in Erasmus University Medical Center (the Netherlands), she mainly investigated co-blockade of dual immune checkpoints TIGIT and PD1 in hepatocellular carcinoma (HCC). Since 2022 she started as a postdoctoral fellow at Ghent University (Belgium). The main focus of her postdoctoral research is the dendritic cell (DC)-based immunotherapy for small cell lung cancer patients.
 
Key publications
TIGIT and PD1 co-blockade restores ex vivo functions of human tumor-infiltrating CD8+ T cells in hepatocellular carcinoma. Cellular and Molecular Gastroenterology and Hepatology, 2021. (PMID: 33781741)

Expression of cancer testis antigens in tumor adjacent normal liver predicts post-resection recurrence of hepatocellular carcinoma. Cancers, 2021. (PMID: 34065388)

TIGIT, the next step towards successful combination immune checkpoint therapy in cancer. Frontiers in Immunology, 2021. (PMID: 34367161)

An Engineered IL15 Cytokine Mutein Fused to an Anti-PD-1 Improves Intratumoral T-Cell Function and Antitumor Immunity. Cancer Immunology Research, 2021. (PMID: 34376502)

Detection of oncogenic mutations in paired circulating tumor DNA and circulating tumor cells in patients with hepatocellular carcinoma. Translational oncology, 2021. (PMID: 33915518)

Cancer-associated fibroblasts provide a stromal niche for liver cancer organoids that confers trophic effects and therapy resistance. Cellular and Molecular Gastroenterology and Hepatology, 2021. (PMID: 32932015)

Long non-coding RNA SchLAH suppresses metastasis of hepatocellular carcinoma through interacting with FUS. Cancer Science, 2017. (PMID: 28196303)

Hepatic stellate cells activated by acidic tumor microenvironment promote the metastasis of hepatocellular carcinoma via osteopontin. Cancer letters, 2015. (PMID: 25449435)


 
Contact & links
Lab address: Tumor Immunology Lab, UZ Gent, C. Heymanslaan 10, 9000 Gent
Catherinn BV (Cancer Therapeutics and Innovation) 
Zhouhong Ge is interested to receive invitations for presentations or talks