dr. Viacheslav Mylka (PhD)
CRIG member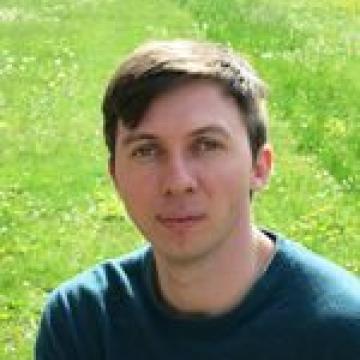 Research focus
Research focus during PhD thesis:
Glucocorticoids (GCs) are used in the treatment of some types of cancer, e.g. leukemia. Upon prolonged GC usage patients develop different side-effects: osteoporosis, diabetes, resistance to treatment. We investigated molecular mechanisms of action of classic GCs (i.e. Dexamethasone) compared to selective GR modulators (e.g. CpdA) that are predicted to be deprived of particular side-effects. Particularly, I studied a differential regulation of the NRF2 pathway by GCs versus CpdA in both leukemia-derived cells (THP-1 macrophages) and normal mouse bone marrow-derived macrophages. The NRF2 transcription factor has a dual role in cancer: it plays a crucial role in cancer chemoprevention in normal cells yet is considered to play a major role in tumorigenesis and tumor protection (Namani et al, 2014). Thus, knowing underlying mechanisms of action of different GR ligands can be beneficial when their use is considered as an anti-cancer treatment.
 
Biography
I worked on cancer-related topics during my bachelor and master studies. For my bachelor thesis I analyzed the Akt-kinase signalling pathway in the Hodgkin's lymphoma model L1236. During my master studies I worked in a toxicological GLP lab aimed at the optimization of tests to study the mutagenicity of chemical compounds.
The topic of my PhD work covered broad field linking metabolism, inflammation and cancer.
I am currently working as a Sequencing Technology Specialist at the VIB Tech Watch and Technology Innovation Lab.
I am responsible for optimization of different single cell sequencing technologies, in particular the CITE-seq.
 
Contact & links
Lab address : VIB - Rijvisschestraat 120 - 9052 Ghent