dr. Sarah Deville (PhD)
CRIG member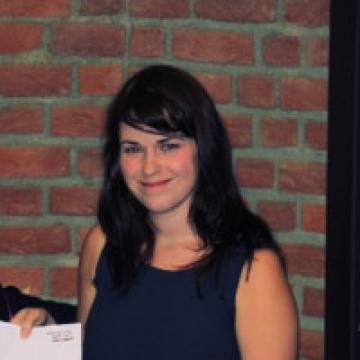 Postdoctoral researcher - Laboratory of Experimental Cancer Research (Department of Human Structure and Repair, Faculty of Medicine and Health Sciences, UGent)
Principal Investigator: prof. An Hendrix (PhD)
 
Research focus
Extracellular vesicles (EVs) are important mediators in intercellular communication, in which they transfer lipids, membrane-associated and intraluminal proteins, and nucleic acids influencing various physiological and pathological processes. Quantification and characterization of EVs produced within the tumor microenvironment and understanding the underlying mechanisms are crucial to enable the application of EVs in a clinical setting. Clinical implementation of EV biomarkers is hampered by the lack of transparency in EV research and a standard methodology.
My research project is focused on the standardization of EV isolation and characterization methods.
 
Key publications
`Transport and accumulation of PVP-Hypericin in cancer and normal cells characterized by image correlation spectroscopy techniques`. Biochimica et Biophysica Acta - Molecular Cell Research, 2014. (PMID: 24480461)


 
Contact & links
Lab address: Laboratory of Experimental Cancer Research, Department of human structure and repair, 2 RTP, entrance 98, Corneel Heymanslaan 10, 9000 Gent.