Dr. Rawand Salihi (MD, PhD)
CRIG member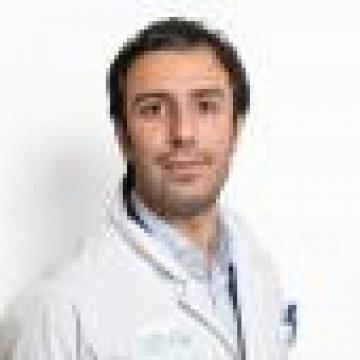 Head of clinic – Gynecologic oncology (UZ Gent)
Consultant – Gynecologic oncology (AZ Sint Lucas)
Consultant – Gynecologic oncology (UZ Leuven)
Chairmen of the VVOG (BIG pelvic oncology)

 
Biography
PhD Biomedical science: New therapies in cervical cancer (Catholic University Leuven) (December 2018)
Fellowship Gynaecological oncology (UZ Leuven) (July 2018)
Master in Gynaecology and Obstetrics (Catholic University Leuven) (August 2014)
Certificate of academic Master after Master; Gynaecology and Obstetrics (Catholic University Leuven) (2013)
Master in Medicine (Catholic University Leuven) (2009)
Bachelor in Medicine (Catholic University Leuven) (2005)
Secondary education: Atheneum (Sint Stanislas College Westplantsoen in Delft)
Basic education (J.P. Thijse basisschool in Delft)
 
Key publications
Randomized CLIO/BGOG-ov10 trial of olaparib monotherapy versus physician's choice chemotherapy in relapsed ovarian cancer.Gynecol Oncol. 2022 Apr;165(1):14-22. doi: 10.1016/j.ygyno.2022.01.034. Epub 2022 Feb 14.

Radical hysterectomy without adjuvant radiotherapy in patients with cervix carcinoma FIGO 2009 IB1, with or without positive Sedlis criteria. Gynecol Oncol. 2021 Jul 9:S0090-8258(21)00522-9. doi: 10.1016/j.ygyno.2021.06.026. Online ahead of print

Combination of weekly paclitaxel-carboplatin plus standard bevacizumab as neoadjuvant treatment in stage IB-IIB cervical cancer. Int J Gynecol Cancer. 2021 Jun;31(6):824-828. doi: 10.1136/ijgc-2021-002432. Epub 2021 Apr 15.

Hoogtepunten van het virtuele San Antonio Breast Cancer Symposium (SABCS) 2020; Gunaikeia. 22 jan 2021; Vol 26 nr1

Experience with PlasmaJet™ in debulking surgery in 87 patients with advanced-stage ovarian cancer; J. Surg. Oncol; 2021 January

Para-aortic lymph node surgical staging in locally advanced cervical cancer:comparison between robotic versus conventional laparoscopy;  Int J Gynecol Cancer. 2020 Apr;30(4):466-472. Doi: 10,1136/ijgc-2019-000961. Epub 2020 Feb 19

Palbociclib in highly pretreated metastatic ER-positive HER-2 negative breast cancer; Breast Cancer Res. Submitted

Neoadjuvant chemotherapy followed by radical hysterectomy versus radiochemotherapy: a case-control study of 104 patients; Submitted

Neoadjuvant Weekly Paclitaxel-Carboplatin Is Effective in Stage I-II Cervical Cancer; Int J Gynecol Cancer. 2017 Jul;27(6):1256-1260. doi: 10.1097/IGC.0000000000001021.


 
Contact & links
Rawand Salihi is interested to receive invitations for presentations or talks