dr. Nathan Debunne (PhD)
CRIG member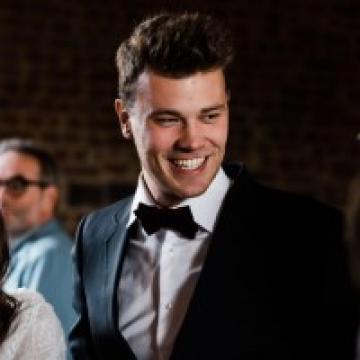 Research focus
Quorum sensing peptides are produced by certain Gram-positive bacteria (e.g. Streptococcus mitis) which use them to communicate with each other. In recent in vitro studies, it was found that some of these peptides (e.g. EDF and EntF) can stimulate colon cancer cell invasion and angiogenesis, two processes that can be linked to cancer metastasis. This discovery indicates that the phenomenon of quorum sensing is not only limited to the bacteria themselves.
During my research, we discovered that quorum sensing peptides are present in mammals and confirmed the in vivo effect of the EntF-metabolite peptide on cancer metastasis in mice models. Additionally, we developed different chromatographic methods to detect the peptidome in human plasma and faeces.
 
Key publications
The Quorum Sensing Peptide EntF* Promotes Colorectal Cancer Metastasis in Mice: A New Factor in the Microbiome-Host Interaction. bioRxiv, 2020: p. 2020.09.17.301044.