dr. Martijn Schuijs (PhD)
CRIG member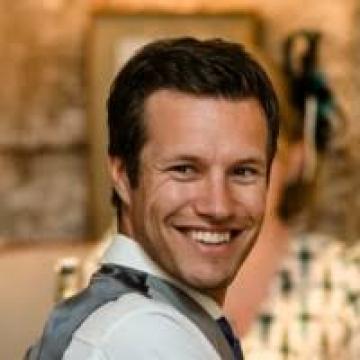 Postdoctoral researcher – Laboratory for Immunoregulation and Mucosal Immunology – VIB-UGent (Faculty of Medicine and Health Sciences)
Principal investigator: prof. Bart Lambrecht 
 
Research focus
Cancer is a leading cause of death worldwide, yet new therapies have emerged that can prolong survival even in advanced disease.
The highly successful introduction of immune checkpoint blockade and adoptive T cell transfer therapy has clearly illustrated that the power of the immune system can be harnessed to fight cancer, almost like a cure within our body. An essential hallmark of all tumors is the local inflammatory microenvironment and influx of inflammatory immune cells; however, the relevance of these tumor-infiltrating immune cells is highly complex, contextual and only starting to be elucidated. 
My research focusses on understanding the relationship between type 2 immunity, cancer, and metastatic dissemination to the lungs, which is especially important for the ever growing population of patients suffering from allergies and asthma. Who have a life-long bias of type 2 immune responses, including enhanced IL-33 production, lung eosinophilia, ILC2 and memory CD4+ Th2 cell accumulation in their tissues, and are increasingly treated with biologicals that undermine the key cytokines of type 2 immunity. Although it is becoming clear that type 2 inflammation plays a critical role in tumorigenesis, the underlying molecular and cellular mechanisms are ill-described and the possible dichotomous functions of stroma and cancer-derived pro-Th2 alarmins and subsequent type 2 effector pathways in tumor immunity in various cancers have yet to be determined. We set out to unravel the complex interplay between innate and adaptive immune cells and the stroma and how this creates a favorable niche for disseminated cancer cells to establish metastatic foci.
 
Biography
Postdoctoral researcher: VIB-Ghent University, Ghent, Belgium (2020 - current)
EMBO long-term postdoctoral fellow: CRUK-CI and University of Cambridge, Cambridge, UK (2017 - 2020)
PhD fellow: VIB-Ghent University, Ghent, Belgium (2011 - 2017)
Master of Science: Imperial College London, London, UK (2010-2011)
Master of Science: Utrecht University, Utrecht, The Netherlands (2009 - 2010)
Honours and awards:
2020 EFIS/ACTERIA Doctoral Thesis prize (30.000 euro)
2018 CRUK-CI best poster prize
2016 Nominee National Best Science Award, by EOS magazine Belgium
2016 Winner TEDxGhent PhD/Post-Doc competition
 
Key publications
Early Neutrophilia Marked by Aerobic Glycolysis Sustains Host Metabolism and Delays Cancer Cachexia, Cancers (Basel) 2022. (PMID: 35205709)

Sensence-induced endothelial phenotypes underpin immune-mediated senescence surveillance, Genes Dev. 2022. (PMID: 35618311)

BACH2 restricts NK cell maturation and function limiting immunity to cancer metastasis, J. Exp. Med 2022. 

ILC2-driven innate immune checkpoint mechanism antagonizes NK cell anti-metastatic function in the lung, Nature Immunology 2020. (PMID: 32747815)


 
Contact & links
Lab address: Center for Inflammation Research Unit of Immunoregulation and Mucosal Immunology,
UGent-VIB Research Building FSVMI, Technologiepark 71,
9052 Ghent (Zwijnaarde)