dr. Maaike Van Trimpont (PhD)
CRIG member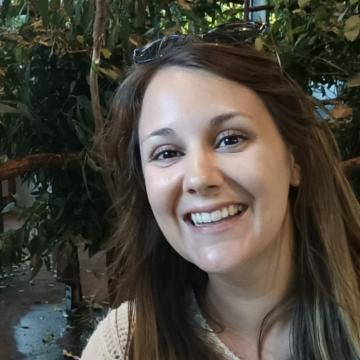 Research focus
T-cell acute lymphoblastic leukemia (T-ALL) is a type of blood cancer that can be very aggressive and is characterized by the formation of cancerous T-cells. This cancer is treated by standard chemotherapy that can cure 80% of children diagnosed with T-ALL and 50% of the adult cases. However the outcome of T-ALL patients that relapse or seem to be resistant against given therapy remains poor. Also the standard chemotherapy can cause a lot of unwanted side-effects. 
We aim to generate safer formulations of an existing FDA-approved drug called L-asparaginase that is nowadays used in the clinic to treat ALL patients. If we can provide sufficient evidence by using in vivo preclinical mouse models of ALL that these drugs are less toxic, less immunogenic and as effective as the current formulations, clinical trials in human patients/volunteers can start immediately after the end of the project. In the case of existing drug that is FDA-approved, phase I clinical trials can be drastically shortened, and clinical benefit for ALL patients at risk can be further evaluated in a relative short term (5 years).
Also, by studying patient T-ALL samples, we try to investigate why some patients seem to be very resistant against standard chemotherapy and try to come up with new therapeutic targets that can circumvent this chemoresistance.
 
Key publications
In vivo stabilization of a less toxic asparaginase variant leads to a durable anti-tumor response in acute leukemia. Haematologica. 2022. (PMID: 35979719)

Novel Insights on the Use of L-Asparaginase as an Efficient and Safe Anti-Cancer Therapy. Cancers. 2022. (PMID: 35205650)

Cell-penetrating Alphabody protein scaffolds for intracellular drug targeting. Sci Adv. 2021. (PMID: 33771865)

The spleen as a sanctuary site for residual leukemic cells following ABT-199 monotherapy in ETP-ALL. Blood Adv. 2021. (PMID: 33830207)


 
Contact & links
Lab address: Center for Medical Genetics Ghent,
Lab of Normal and Malignant Hematopoiesis, Medical Research Building 2 (entrance 38, 1st Floor, room 110.063),
Corneel Heymanslaan 10, 9000 Ghent, Belgium