dr. Julie Morscio (PhD)
CRIG member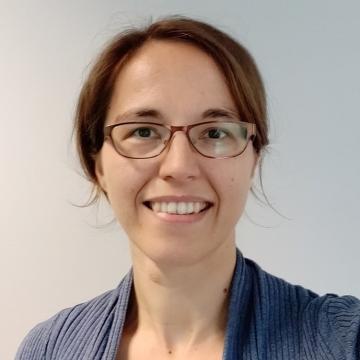 postdoctoral researcher - Lab Normal and Malignant Hematopoiesis, Center for Medical Genetics (Faculty of Medicine and Health Sciences, UGent)
(PI: prof. Pieter Van Vlierberghe)
 
Research focus
T-cell acute lymphoblastic leukemia (T-ALL) is an aggressive malignancy that is treated with intensive chemotherapy. Currently, approximately 80% of pediatric and 50% of adult T-ALL patients can be cured. However the long-term harmful side effects –particularly in children- of the current chemotherapy protocols and the extremely poor prognosis of relapsed/refractory cases underline the urgent need for better treatment strategies.
By studying patient samples we want to better understand the interaction between the tumor cells and the chemotherapeutics that are currently used in the clinic.
By characterizing the role of novel genes associated with T-ALL we aim to identify new therapeutic targets. 
 
Key publications
Identification of distinct subgroups of EBV-positive post-transplant diffuse large B-cell lymphoma'. Modern Pathology, 2017. (PMID: 28059091)

'Recent insights in the pathogenesis of post-transplantation lymphoproliferative disorders'. World J Transplant, 2016. (PMID: 27683629)

'EBV-positive and EBV-negative posttransplant diffuse large B-cell lymphomas have distinct genomic and transcriptomic eatures'. Am J Transplant, 2016. (PMID: 26780579)

'Post-transplant molecularly defined Burkitt lymphomas are frequently MYC-negative and characterized by the 11q-gain/loss pattern'. Hematologica, 2015. (PMID: 25795716)

'Clinicopathologic comparison of plasmablastic lymphoma in HIV-positive, immunocompetent, and posttransplant patients: single-center series of 25 cases and meta-analysis of 277 reported cases'. Am J Surg Pathol, 2014. (PMID: 24832164)

'Molecular pathogenesis of B-cell posttransplant lymphoproliferative disorder: what do we know so far?'. Clin Dev Immunol, 2013. (PMID: 23690819)

'Gene expression profiling reveals clear differences between EBV-positive and EBV-negative posttransplant lymphoproliferative disorders'. Am J Transplant, 2013. (PMID: 23489474)

'Clinicopathological characteristics of posttransplant lymphoproliferative disorders of T-cell origin: single-center series of nine cases and meta-analysis of 147 reported cases'. Leuk Lymphoma, 2013. (PMID: 23402267)