dr. Jan Willem Bek (PhD)
CRIG member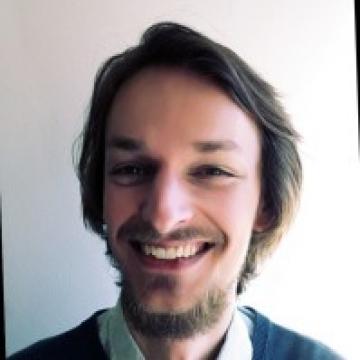 Postdoctoral researcher - Pediatric Precision Oncology Lab Ghent, Center for Medical Genetics (Faculty of Medicine and Health Science, UGent)
Principal investigator: prof. Frank Speleman (PhD) 
 
Research focus
Neuroblastoma (NB) is an embryonal pediatric tumor arising from progenitor cells that give rise to the sympathetic nervous system. Unfortunately, half of these tumors are very aggressive and still extremely difficult to cure. NB has a low mutational burden but presents with highly recurrent DNA copy number alterations.
To study NB, we make use a MYCN overexpressing zebrafish model with about 20%  tumor penetrance and an onset of tumor formation 4 weeks post fertilization. We apply the tumor model to study the role and function of dependency genes in replicative stress by assessing the impact on tumor onset and penetrance. During different stages of tumor development we perform immunohistochemistry, bulk and single-cell RNA sequencing and phospho-proteomics in order to understand the impact of these dependency genes on tumor development, growth and therapeutic vulnerabilities. Finally, we are developing a patient derived xenograft compound screening platform in zebrafish, with applications in preclinical drug testing and selecting personalized therapeutic approaches.
 
Biography
I obtained my Master's Degree in Biology (Animal science and disease modeling) at Leiden (2016) with a focus on zebrafish disease modeling. Subsequently I started my PhD in 2017 at the lab of Paul Coucke whereby I used zebrafish as a model for skeletal disease. During my work I focused mainly on technical aspects such as in vivo and ex vivo imaging, CRISPR/Cas9 and compound screening.
After obtaining my PhD (Jun-2021) I started as a postdoctoral fellow (Nov-2021) in the Pediatric Precision Oncology Lab with a focus on zebrafish modeling.
 
Contact & links
Lab address: Center for Medical Genetics, MRB1-UZ, Corneel Heymanslaan 10, 9000 Gent
Jan Willem Bek is interested to receive invitations for presentations or talks