dr. Francisco Avila Cobos (PhD)
CRIG member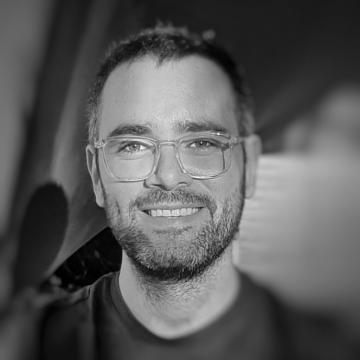 Research focus
During my PhD research, I developed the Zipper plot, a tool that can be used to assess the reliability of the annotation of thousands of transcripts using features that are indicative of independent transcription and that has been used to refine the human transcriptome generated using the RNA Atlas dataset. Furthermore, I evaluated the use of different RNA fractions (other than mRNAs) in the computational deconvolution of transcriptomics data and performed a comprehensive assessment of different key factors affecting the deconvolution results, including data transformation, scaling/normalization and marker selection strategies, the cell type composition of the reference matrix and the choice of method.  
As post-doctoral researcher I work in the establishment of bioinformatics pipelines for the analysis and integration of multiple relevant biological ("omics") layers together with deconvolution of the circulating tumor transcriptome (e.g. from blood or other biofluids) for diagnosis, follow-up and potential drug target identification for cancer patients.
 
Biography
BSc Biotechnology (University of León. Spain)
MSc Bioinformatics and Computational Biology (University College Cork. Republic of Ireland)
PhD in Health Sciences (Ghent University. Belgium)
 
Key publications
The RNA Atlas expands the catalog of human non-coding RNAs. Nature Biotechnology (2021).

Benchmarking of cell type deconvolution pipelines for transcriptomics data. Nature Communications (2020). 

Computational deconvolution of transcriptomics data from mixed cell populations. Bioinformatics (2018).

Zipper plot: visualizing transcriptional activity of genomic regions. BMC Bioinformatics (2017)

MicroRNA profiling reveals a role for microRNA-218-5p in the pathogenesis of chronic obstructive pulmonary disease. American Journal of Respiratory and Critical Care Medicine (2017).

microRNA profiling in lung tissue and bronchoalveolar lavage of cigarette smoke-exposed mice and in COPD patients: a translational approach. Scientic Reports (2017).

Asthma inflammatory phenotypes show differential microRNA expression in sputum. Journal of Allergy and Clinical Immunology (2016).


 
Contact & links
Postal and laboratory address:
Medical Research Building 1 (MRB1) (entrance 34), Corneel Heymanslaan 10, 9000 Ghent, Belgium
Office address:
Blok B, ground floor, room 100.010 (entrance 36), Corneel Heymanslaan 10, 9000 Ghent, Belgium
Francisco Avila Cobos is potentially interested in giving talks upon invitation