dr. Eva Hulstaert (MD, PhD)
CRIG member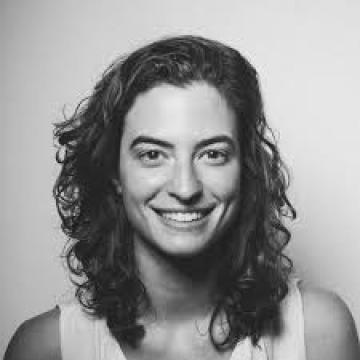 Dermatology resident - Dermatology Department (UZ Gent)

 
Research focus
The current gold standard to diagnose and to manage cancer are invasive tissue biopsies enabling both histological and genetic characterization of the tumor. Liquid biopsies have emerged as a novel tool in the battle against cancer as they provide a less invasive and repeatable method to gather information. Liquid biopsy components include the diverse group of extracellular RNAs (exRNAs), comprising messenger RNAs, microRNAs, long non-coding RNAs and circular RNAs, amongst others. Although still in its infancy compared to circulating DNA research, the biological role and clinical potential of exRNAs in cancer has received increasing scientific attention the past decade. 
Most liquid biopsy studies today focus on blood-derived fluids, while there are many other biofluids in the human body that show proximity to the tumor site or the diseased organ and might have biomarker potential. The goal of my research is to explore the untapped biomarker potential of the exRNA transcriptome using next-generation sequencing in a broad range of human biofluids. In the Human Biofluid RNA Atlas we present an unprecedented atlas of messenger, circular and small RNA transcriptomes of a comprehensive collection of 20 different human biofluids. Each biofluid transcriptome is enriched for RNA molecules derived from specific tissues and cell types. Our atlas enables a more informed selection of the most relevant biofluid to monitor particular diseases. 

In the OncoRNALab, we are currently assessing the extracellular transcriptome of different blood components collected in metastatic oncological patients treated with immune checkpoint inhibitors. The main goal of this project is to evaluate the potential of exRNAs to predict response to immune checkpoint inhibitors. We aim to establish a time-course multi-omics framework to predict response to immune checkpoint inhibitors by integrating transcriptomics, immune cell profiling and stool metagenomics.
 
Biography
Understanding the fundamental biology underlying human health and disease was an important reason for me to study medicine. I graduated as a medical doctor in 2016 at Ghent University. Subsequently I worked as a dermatology trainee at the university hospital of Ghent. In the clinic, I was confronted with the limitations of the current treatments for metastatic melanoma patients. My scientific curiosity and clinical experience motivated me to start a PhD project in 2017 in the OncoRNALab at Ghent University. During my PhD, I was supported by a PhD fellowship grant of the Research Foundation Flanders (FWO). In 2021, I successfully defended my doctoral thesis entitled 'Exploring extracellular RNAs in human biofluids as novel liquid biopsy tool'.
 
Key publications
Charting Extracellular Transcriptomes in The Human Biofluid RNA Atlas. Cell Reports, 2020. (PMID: 33378673)

Messenger RNA capture sequencing of extracellular RNA from human biofluids using a comprehensive set of spike-in controls. STAR Protocols, 2021. (PMID: 33937877)

Candidate RNA biomarkers in biofluids for early diagnosis of ovarian cancer: A systematic review. Gynecologic Oncology, 2021. (PMID: 33257015)

Long non-coding RNAs in cutaneous melanoma: clinical perspectives. Oncotarget, 2017. (PMID: 28415644)

Artificial intelligence in dermato-oncology : a joint clinical and data science perspective. International Journal of Dermatology, 2019. (PMID: 31149729)