dr. Christophe Van Neste (PhD)
CRIG member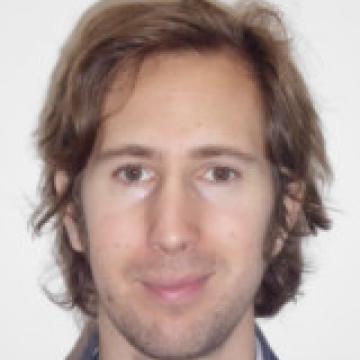 Research focus
Fast dividing cells, such as embryonic stem and cancer cells, are subject to stress during DNA replication.
This stress condition can be caused by different factors: DNA building blocks (nucleotides) or replicative enzymes can be depleted by the fast cell cycle; DNA lesions or secondary structures can physically block the advancement of the replication complexes and proximal activity of transcriptional complexes can interfere with the replication process.
In each case, the stalling of the replication complex can introduce (epi)genetic changes.
G-quadruplexes (G4s) are DNA secondary structures formed by G-rich regions in the DNA, and have recently been shown to play a key role in embryonic stem cell and cancer cell replicative stress (RS).
My research will investigate whether G4 mediated replicative stress can induce specific genomic lesions.
In parallel, I am applying in-depth bioinformatics analysis to dissect multi-layered data sets in order to provide a comprehensive picture of the impact of G4-replicative stress induced transcriptional rewiring of these cells.

 
Biography
In 2008, I obained a Masters degree in Bioengineering (cellular and genetic biotechnology) in Ghent.
Subsequently in 2010, I finished a Master in Philosophy at Ca' Foscari University, Venice.  
From 2011 to 2015, I worked on my PhD "Porting forensic DNA analysis to deep sequencing" at the Ghent Pharmacy Faculty. During the same time, I did bioinformatics on unrelated research including cancer projects.
After my PhD, late 2016, I joined the CMGG to work out an FWO project on replicative stress in neuroblastoma. 
 
Key publications
'Dynamic epigenetic changes to VHL occur with sunitinib in metastatic clear cell renal cancer.' Oncotarget, 2016 (PMID: 27029034)

'The effect of VEGF-targeted therapy on biomarker expression in sequential tissue from patients with metastatic clear cell renal cancer.'  Clinical Cancer Research, 2013 (PMID:24130073)


 
Contact & links
Lab address: Center for Medical Genetics Ghent (CMGG), Medical Research Building 1 (MRB1), campus UZ Gent, Corneel Heymanslaan 10, 9000 Ghent, Belgium
Christophe Van Neste is interested to receive invitations for presentations or talks