dr. Behrouz Hassannia (PhD)
CRIG member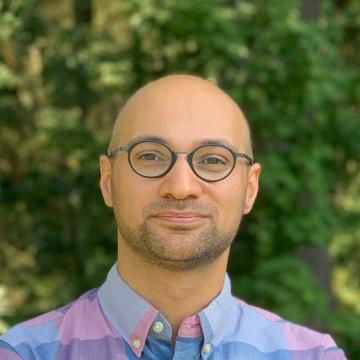 Postdoctoral researcher, Ferroptosis and Inflammation Research (FAIR) team, Molecular Signaling and Cell Death Unit (VIB Inflammation Research Center, UGent Department of Biomedical Molecular Biology). 
Principal Investigator: prof. Tom Vanden Berghe (PhD) & prof. Peter Vandenabeele (PhD)

Postdoctoral researcher, University of Antwerp.

 
Research focus
One of the key challenges in cancer research is how to effectively kill cancer cells while leaving the healthy cells intact. Cancer cells often have defects in cell death executioner mechanisms, which is one of the main reasons for therapy resistance.
Our research aims at targeting cell death pathways to kill cancer cells and limit the survival of drug-resistant cells. In particular, we study ferroptosis that is an iron-catalyzed necrosis characterized by lipid peroxidation of membrane of cells. 

 
Key publications
Ferroptosis: Biological Rust of Lipid Membranes, Antioxidants & Redox Signaling, 2020.

 

(PMID: 32808533)

Targeting ferroptosis to iron out cancer, Cancer Cell, 2019. (PMID: 31105042)

Nano-targeted induction of dual ferroptotic mechanisms eradicates high-risk neuroblastoma. The journal of clinical investigation, 2018. (PMID: 29939160)

A real-time fluorometric method for the simultaneous detection of cell death type and rate. Nature protocols, 2016. (PMID: 27414760)


 
Contact & links
Lab address: VIB-UGent Center for Inflammation Research, Technologiepark-Zwijnaarde 71, 9052 Zwijnaarde (Ghent), Belgium
Behrouz Hassannia is interested to receive invitations for presentations or talks