dr. Annouck Philippron (MD)
CRIG member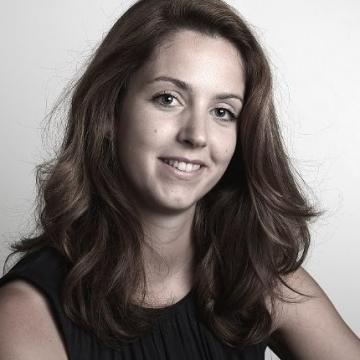 Research focus
Although there have been improvements in treatment strategies, the 5-year survival rate of patients with resectable esophageal adenocarcinoma (EAC) remains low ranging from 15-45%. Well defined sensitive and specific predictive and prognostic biomarkers are currently lacking in EAC. Up until now no clinically validated biomarker panel exists with substantial proof that can predict the response to multimodality treatment or indicate an overall survival. The potential of micro-RNA (miRNA) and long-non-coding-RNA (lncRNA) as circulating biomarkers has shown promising results in other cancers but have not been characterized in EAC. In addition, detection and molecular characterization of circulating tumour cells (CTCs) hold great promise as it is believed to serve as a liquid biopsy of the primary tumour in its haematogenous dissemination state. CTCs as such can be used as prognostic biomarker to predict recurrent disease or monitor response to treatment. However, the technical aspect of detecting and characterizing of CTCs still remains a great challenge.
The general aim of my study is to identify promising and reliable circulating biomarkers to compose a panel for clinical use which will be used to improve therapeutic approaches and overall survival of EAC. In addition, CTCs will be enumerated in venous blood and will undergo consequent molecular characterization with as objective to monitor response to therapy and predict the relapse during follow-up.
 
Biography
Annouck Philippron graduated as a medical doctor in 2013 at the Catholic University of Leuven. Currently she is a surgical trainee at the university hospital of Ghent and started simulaneously as a PhD student at this same university. Dr. Philippron has an interest in surgical oncology of the upper gastro-intestinal tract. Her research focus is circulating RNA as a biomarker for response to treatment and prognosis in esophageal adenocarcinoma. She is a member of the Belgian Association of Surgical Trainees (BAST) and the Royal Belgian Society of Surgery (RBSS).
 
Contact & links
postal and laboratory address: Blok B, level -1, lab for experimental surgery (entrance 36), Ghent University Hospital campus, Corneel Heymanslaan 10, 9000 Ghent, Belgium
Annouck Philippron is interested to receive invitations for presentations or talks