Annemiek Uvyn
CRIG member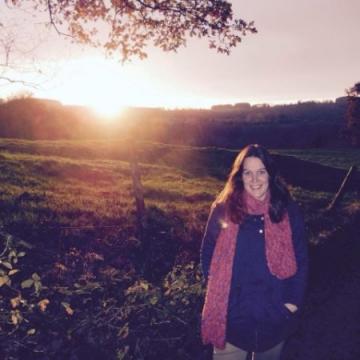 Doctoral Fellow – Laboratory of Pharmaceutical Technology – Faculty of Pharmaceutical Sciences (UGent)
Principal investigator: Prof. Bruno G. De Geest (PhD)
 
Research focus
In our lab we design different synthetic polymers, i.e. macromolecules composed from a number of identical repeating units, to engineer the immune system to mount an anti-tumour response.
The polymers designed by us can be used to generate anti-cancer vaccines, in order to activate the immune system and to eradicate tumors.
Currently, the field is dominated by monoclonal antibodies or cell-based therapeutics which involve an extreme cost of development and production and only have a very limited shelf life, all of which poses a huge burden on society and health care agencies. Therefore, therapeutic strategies based on more simple synthetic compounds that can engineer the immune system are very attractive.
A strategy we are currently looking into, is the synthesis of antibody recruiting polymers. These molecules can, upon intratumoral injection, decorate the surface of cancer cells and by doing this flag these cells for destruction by antibody mediated cytotoxicity through binding of endogenous antibodies (i.e. antibodies present in large amounts in every individual).This innovative strategy converts healthy human serum into a targeted cytotoxic agent that will mark tumour cells for recognition and subsequent eradication by the immune system.

 
Contact & links
Lab address: Ottergemsesteenweg 460, 9000 Ghent
Annemiek Uvyn  is interested to receive invitations for presentations or talks