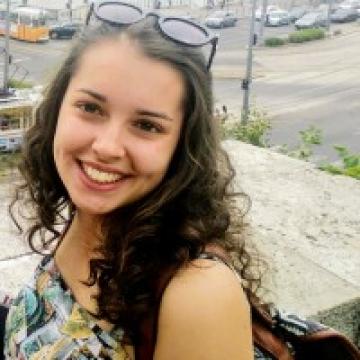 Doctoral fellow - Department of Radiology, Ghent University Hospital   
Principal investigator: prof. Karel Deblaere (PhD)  
 
Research focus
Glioblastoma (GB) is the most common and malignant glial tumor of the central nervous system. Despite standard medical treatment that consists of surgical resection, radiotherapy (RT) and temozolomide (TMZ) chemotherapy, GB is associated with a poor prognosis. Hence, there is an urgent need for novel effective therapies that act on GB to improve survival outcomes. 
Based on recent evidence suggesting that transmembrane connexin (Cx) proteins may be causally involved in the pathogenesis of GB, a therapeutic strategy directed against Cx-mediated communication might be promising for the treatment of GB. Particularly Cx43, the most ubiquitous and well-studied Cx, has been highlighted to play an essential role in the microenvironment of GB. Cx43 has been indicated as an operator of tumor invasion, an indicator of tumor progression, and an inducer of TMZ resistance in GB cells by several studies.
The crucial function of Cx43 in GB progression/invasion and therapeutic resistance motivated our research group to investigate whether targeting of Cx43-mediated communication by using a pharmacological inhibitor such as tonabersat might provide new and potent ways to improve the standard medical treatment of GB. 
Our group previously confirmed the therapeutic effect of tonabersat in combination to RT (1 dose of 20 Gy) and TMZ chemotherapy in the F98 GB rat model. The next step is to optimize the treatment protocol and to evaluate the most potent combination of fractionated RT, TMZ chemotherapy and/or tonabersat using animal models that allow follow-up with preclinical MRI. Finally, the most optimal administration schedule of tonabersat is investigated.
 
Contact & links
Lab address: Corneel Heymanslaan 10, 9000 Gent (K12/-1)
Involved in INFINITY: the preclinical core imaging facility of Ghent University providing multi-modality imaging services
Vivi Zoteva is interested to receive invitations for presentations or talks