Fanny De Vloed
CRIG member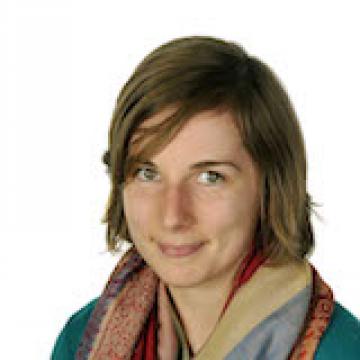 Research focus
Neuroblastoma is a pediatric cancer entity characterized by a low mutational burden, but a high frequency of chromosomal copy number alterations (CNAs).
I provide wet lab assistance for the in vitro functional characterization of novel candidate tumor suppressor genes and dependency genes in this disease of which the expression levels are altered through these CNAs. 
 
Biography
I obtained a Bachelor in Pharmaceutical and Biological Laboratory Technology (Odisee, 2008).
As of September 2008, I'm a full-time cancer research technician in the Center for Medical Genetics.
I have extensive experience in RT-qPCR, PCR, nucleic acid extraction from tissues, cell culture, functional cell assays, in vitro drug testing, lentiviral transduction,  protein assays, RNA quality control and amplicon fragment analysis. 
 
Contact & links
Lab address: Center for Medical Genetics Ghent (CMGG), Medical Research Building 1 (MRB1), campus UZ Gent, Corneel Heymanslaan 10, 9000 Ghent, Belgium
Fanny De Vloed is interested to receive invitations for presentations or talks