dr. An Van Den Bulcke (PhD)
CRIG member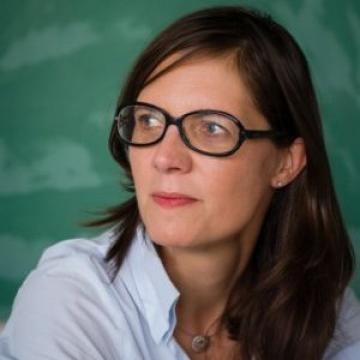 Function
As Senior Business Developer, dr. An Van Den Bulcke is responsible for the coordination and facilitation of commercialisation of new research findings to market-ready technologies and products, specifically for biomedical markets (pharma, biotech, diagnostics), personal care (cosmetics) and biomaterials markets. She is the focal point for industrial collaborations and builds a relevant network of life science companies interested in chemical expertise or novel (patented) technologies to boost their innovations. In this way, she is involved i.a.:
- Managing the portfolio of collaborations with academic and industrial partners
- Building and managing a strategic IP portfolio
- Prospecting licensing opportunities and negotiating licensing deals
- Creation of spin-off companies
Specialties: research & innovation management - technology transfer - project portfolio management - out-licensing - intellectual property - technology & business development
Chemtech area's of expertise:  Novel Bioconjugate Chemistries, Natural Compounds & analogues, Nanocarriers, Controlled Drug Delivery and Nanomedicines, Smart Polymeric Materials, Polymer therapeutics, Biomaterials, Electrospinning & 3D printing, materials for regenerative medicine Advanced Characterisation Analysis.
 
Biography
An Van Den Bulcke holds a Ph.D in Chemistry (Polymer Synthesis) and has an industrial career in product development and R&D management. In 2011 she started as Business Developer at ChemTech, the Chemistry Business and Valorisation cluster at Ghent University. ChemTech is a consortium of 20 research groups active in (Bio)Organic Synthesis, Polymer Chemistry, Anorganic research and Advanced Analytical Chemistry.

An is co-founder and  member of the management board of the CBI-cluster, "Chemistry to foster Biology Innovation" an inter-university initiative linking chemical expertise in Flanders (UA, KULeuven, UGent, UHasselt and VUB) with the biology community.