dr. Alexander Van Parys (PhD)
CRIG member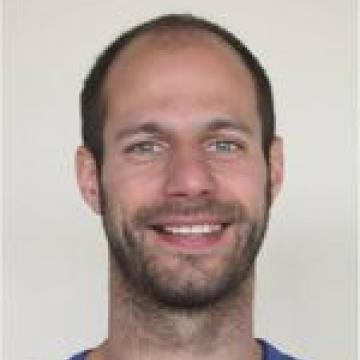 Senior postdoctoral researcher - Cytokine Receptor Lab, Center for Medical Biotechnology - VIB
Principal Investigator: prof. Jan Tavernier (PhD)
 
Research focus
Cytokines are small, short-lived proteins that function as intercellular messengers in key physiological processes in the body and that have already shown clinical potential as anticancer agents. Because the use of cytokines as anticancer agents causes severe side effects, we have developed human AcTakines (Activity-on-Target cytokines) as a novel class of immunocytokines. AcTakines are mutant cytokines with strongly reduced binding affinity for their cognate receptors, coupled to a cell-specific targeting domain. Most immunocytokines exert their function by targeting tumor-associated cell-surface markers. In contrast, we aim at developing a 'generic' cancer immunotherapy by targeting certain host immune cells, and not specific tumor cells, expanding the applicability of AcTakines to virtually every tumor in children and adults.

The use of laboratory animals like mice is essential to monitor the in vivo efficacy of antitumor agents. However, mice are not humans, and as our targeting strategies also involve human immune cells, we need to rely on humanized mice, defined as immunodeficient mice engrafted with hematopoietic cells or tissues. Generation of humanized mice has depended on a progression of genetic modifications to develop immunodeficient host mice, that have resulted in the creation of the NOD-scid common gamma chain (NSG) mouse. NSG mice are now considered as the 'golden standard' for humanization. We are using different tumor models in the HIS mouse model that we have developed and optimized, to evaluate the efficacy of human AcTakines in the treatment and curing of cell line and patient derived tumors.
 
We are convinced that this HIS mouse model will prove valuable as a pre-clinical bridge between standard lab mice and the application of human AcTakines to treat a broad-spectrum of cancers in human patients.

 
Biography
Alexander Van Parys graduated as a Biologist (option Zoology) at Ghent University in 2006. Subsequently, he obtained a master in Molecular Medical Biotechnology at Ghent University in 2007. In 2012, he finalized his PhD at the Faculty of Veterinary Medicine (Ghent University) after studying the molecular mechanisms underlying long-term Salmonella persistence in pigs. He then changed focus from veterinary to human biomedical sciences and worked for 3 years as a doctoral assistant at the University Hospital Ghent. During this period, he performed research concerning the development of an immunotherapy, based on chimeric antigen receptors (CARs), to treat chronic Hepatitis B infection in humans. Since April 2017, he is a member of the AcTakine group at the Cytokine Receptor Lab of the 'Vlaams Instituut voor Biotechnologie' (VIB), mainly focussing on the validation of the human AcTakine concept in mice with a humanized immune system (HIS mice).
 
Key publications
Delivering type I interferon to dendritic cells empowers tumor eradication and immune combination treatments. Cancer Research, 2018. (PMID: 29187401)


 
Contact & links
Lab address : VIB-UGent Center for Medical Biotechnology, Albert Baertsoenkaai 3, 9000 GENT 
dr. Van Parys is interested to receive invitations for talks and presentations